My goal this school year is to reduce my paper consumption especially during math! Why? I want my students to construct meaning by doing more with manipulatives and technology and less printables and worksheets. Here's a resource that I am going to use to move to a more paperless classroom during math – Interactive Ten Frame!
What is an Interactive Ten Frame?
Interactive Ten Frame is a computer-based, paperless math tool for primary-aged students to build and represent numbers 1 -30.  Students can play this game during their math block using any electronic device with PowerPoint Presentation 2010 or later. This is a fun, hands-on activity to help develop your students' counting skills.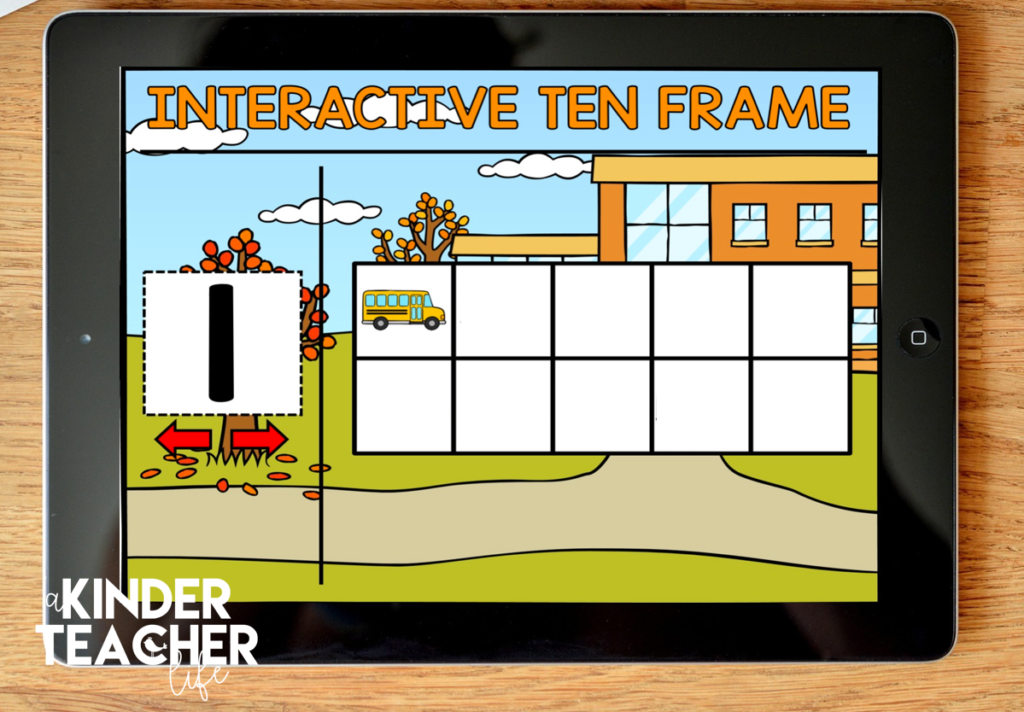 There is 1 ten frame game for each month from September to May. The backgrounds and objects change to reflect the season and any special events associated with that month. Each resource comes with a printable ten frame and number cards to provide additional practice.
You can use Interactive Ten Frame during math warm-up or a computer or tablet math center, morning work or as an end-of-the-day quick activity.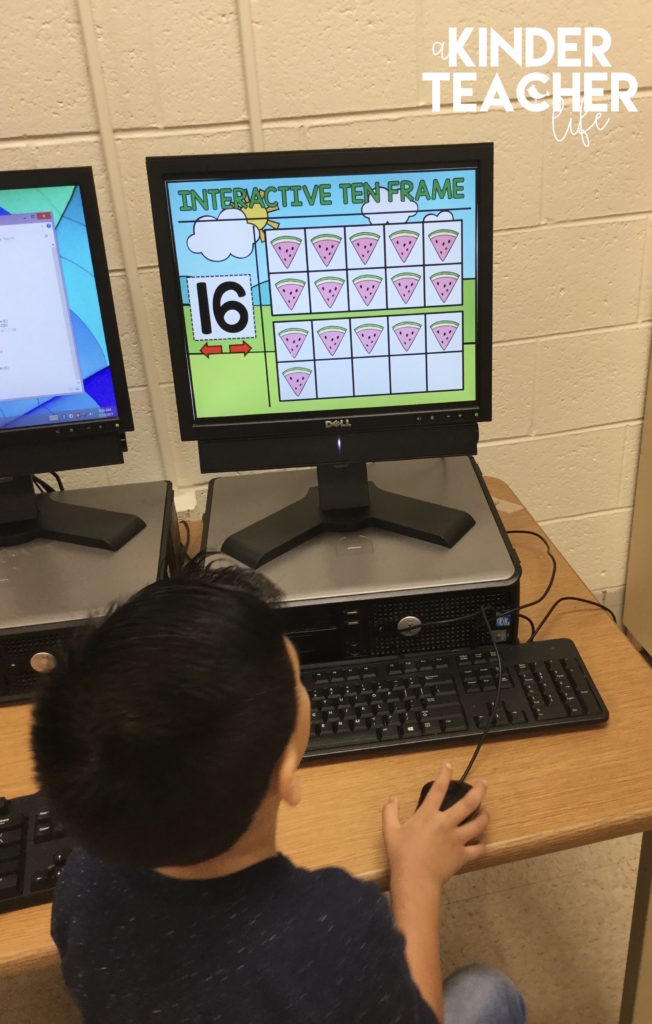 How Does it Work?
Download PowerPoint on the device of your choice. If you are using a PC, you likely already have this application. You can download PowerPoint from an app store (if you are using a mobile or tablet device) of the developer's website. This game does not work on Google Slides.
To quickly access the game and set it up on multiple computers, I created a Dropbox account using my school's email address.  I saved the game to Dropbox and then I downloaded the game and saved it to my students' computers. This process will similarly work if you are using a mobile device or tablet. You don't have to use Dropbox but any online file-sharing site.
How to Play Interactive Ten Frame
Students read the number and build the number on the ten frame by clicking or touching each square. When they arrive to the correct number, they will hear an applause. If they hear a bomb, that means they showed too many. If they do not hear a sound that means they need to continue counting. Students continue to play until they reach the end of the slide. Then, they can play again. Easy and simple!
Do You Want to See it in Action?
Here's a brief, 1 minute video showing you how it works. There's no sound on the video so you don't get to hear the applause when the correct amount is shown.
Model How to Use This Resource
First, I would explain that this is a math tool, not a computer game. There are no winners or losers. I would remind them that we use math tools to help us show our thinking when we are solving a math problem. A ten frame is a math tool that helps us count. An interactive ten frame is a ten frame that we can use on the computer to help us count and show how many.
Teach Students How to Use a Ten Frame
Students need to know what a ten frame is and how to use it before they are able to do so independently. This is where the teaching comes in. Explain how we count using the ten frame the same way we read. We start at the top. We go left to right. Then we swoop back down or once we reach the end, we go down a row and start at the left again.
We don't put counters all over the ten frame. I would then model how to show 6 on a ten frame. I would say "I will start from the left and then I am going to swoop back down. It just like when we are reading." Ask a student model how to show the number 7 or 8.
Ask students, "Why shouldn't we put counters anywhere we want? Why shouldn't I put 2 counters on the top and 4 counters on the bottom or anywhere I want to put them? Discuss with students that the ten frame helps us to answer the question, "How many?" faster and if we put the counters anywhere we want it might be harder for us to count. Model how to count using the interactive ten frame. Say, "I know I made the number if I hear the clapping sound. That means I stop clicking because the objects on the ten frame shows how many." If I hear a bomb, then I added too many objects. If I don't hear a sound, that means I continue to count."
When using this interactive math tool, students need to click the boxes from left to right and swoop back down, just like they would do at their desk without an electronic device.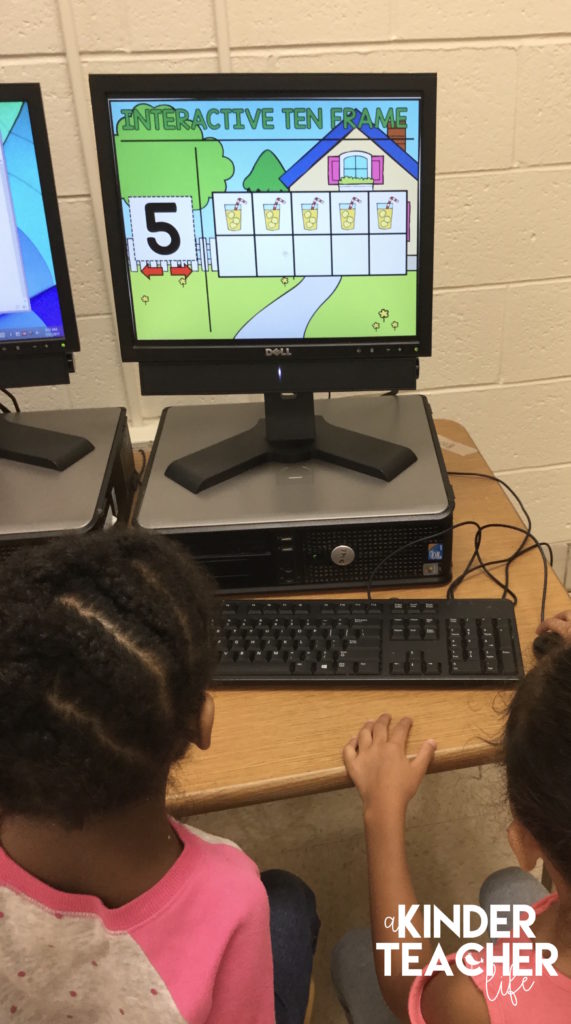 Why Teachers Like This Resource
Let's be honest:) Ten frames are great math tools, but our students occasionally get bored with the repetitive nature of picking a number and building a number. Or any ten frame game in general, haha! As a teacher, you know that using a ten frame is beneficial because it gets your students practice counting using 1:1. By adding the interactive/computer piece, as well as visually stunning backgrounds and thematic pictures, students become more engaged and excited to learn how to count!
Also included in this resource are counting cards and ten frames for students that need additional practice or as an activity you can put in a math center. To use, students pick a card and then build the number using a ten frame. The number cards are in black and white and colored.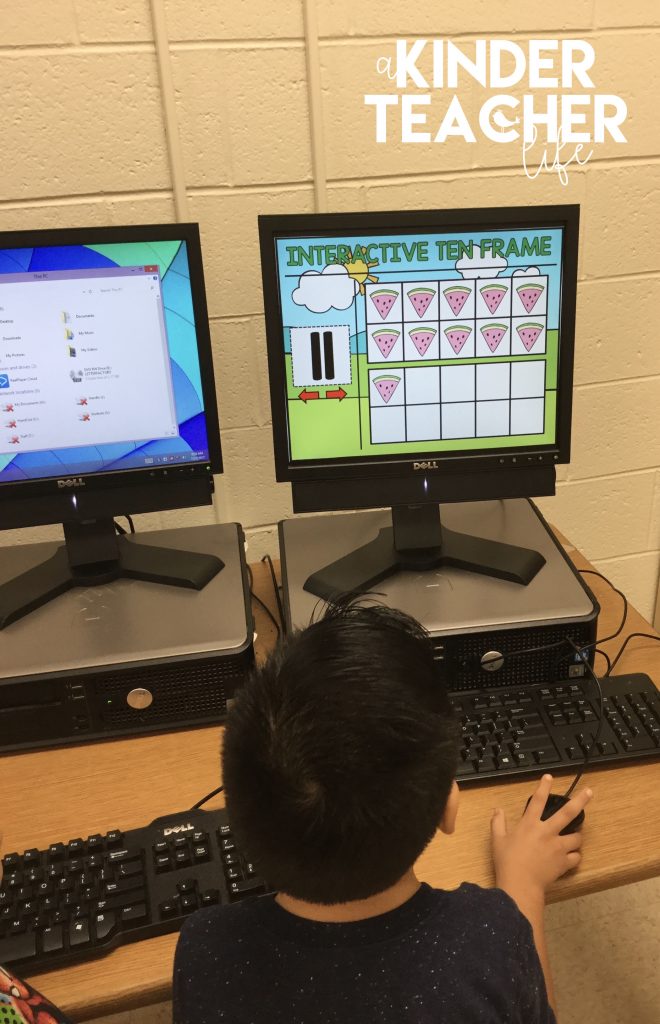 Differentiate your instruction
This is a great counting and cardinality game. Counting is using 1:1 correspondence to connect one number with one object. Cardinality is being able to answer "how many" by knowing the last number said names the quantity in that set. Interactive Ten Frame helps students master counting and cardinality. For students that need support in this skill, use the ten frame cards that has numbers in each box (see below). This helps students to see that they should build 5 and stop at 5 on the ten frame.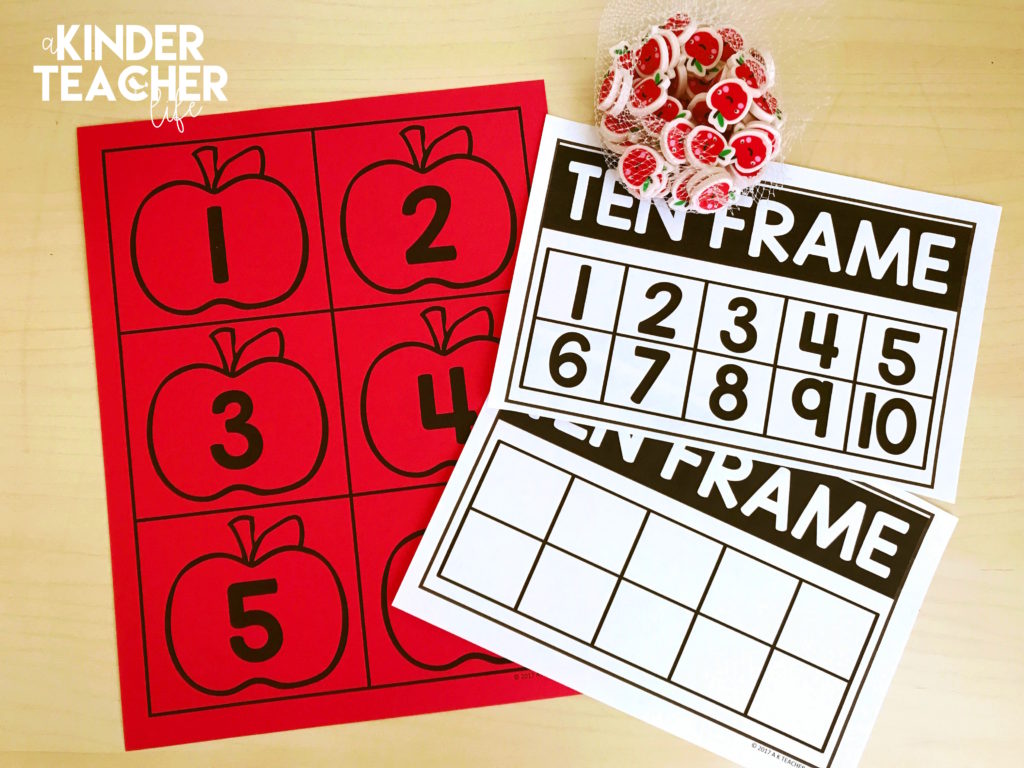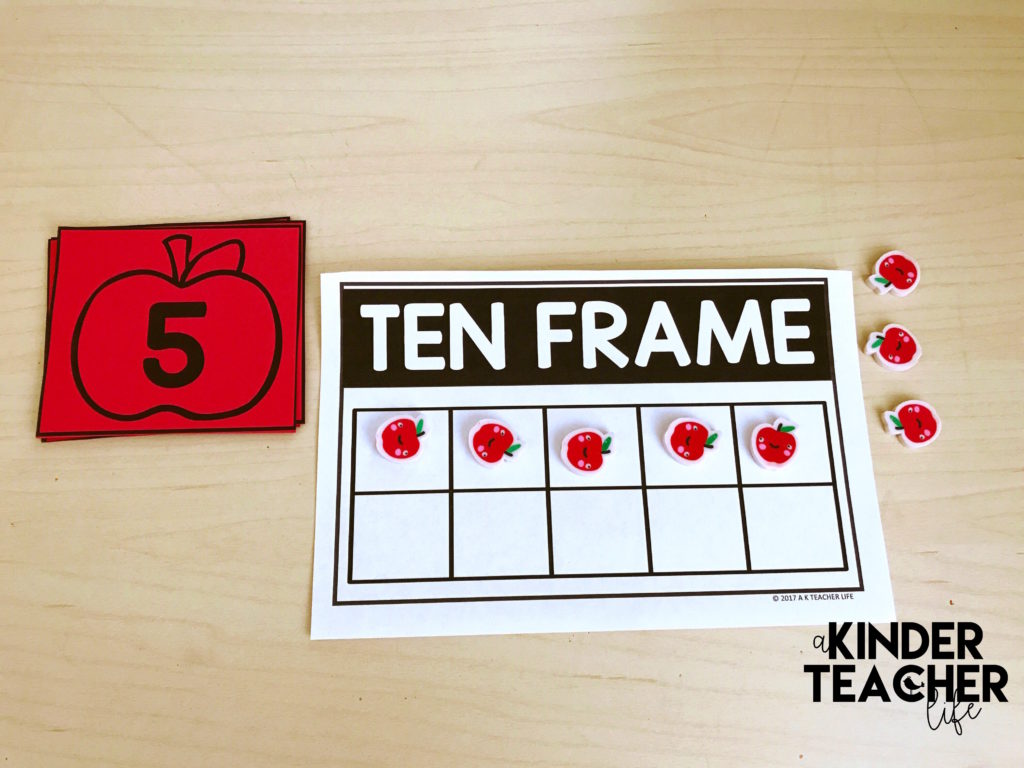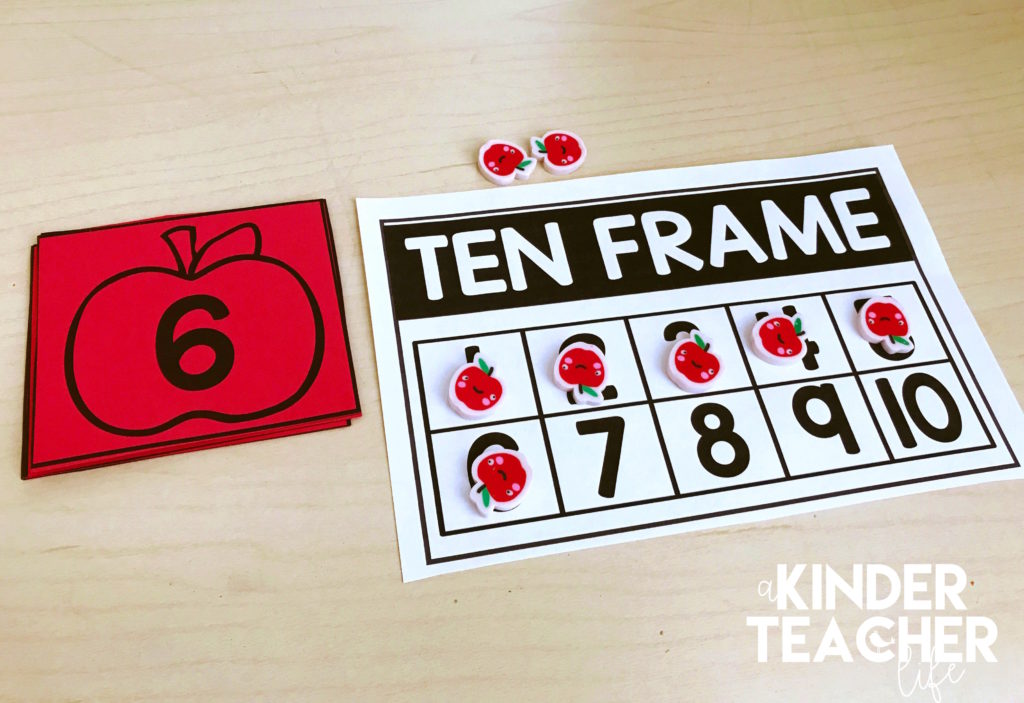 Click here to go to my TpT store to get Interactive Ten Frame or click on the image below. Just in time for Back to School!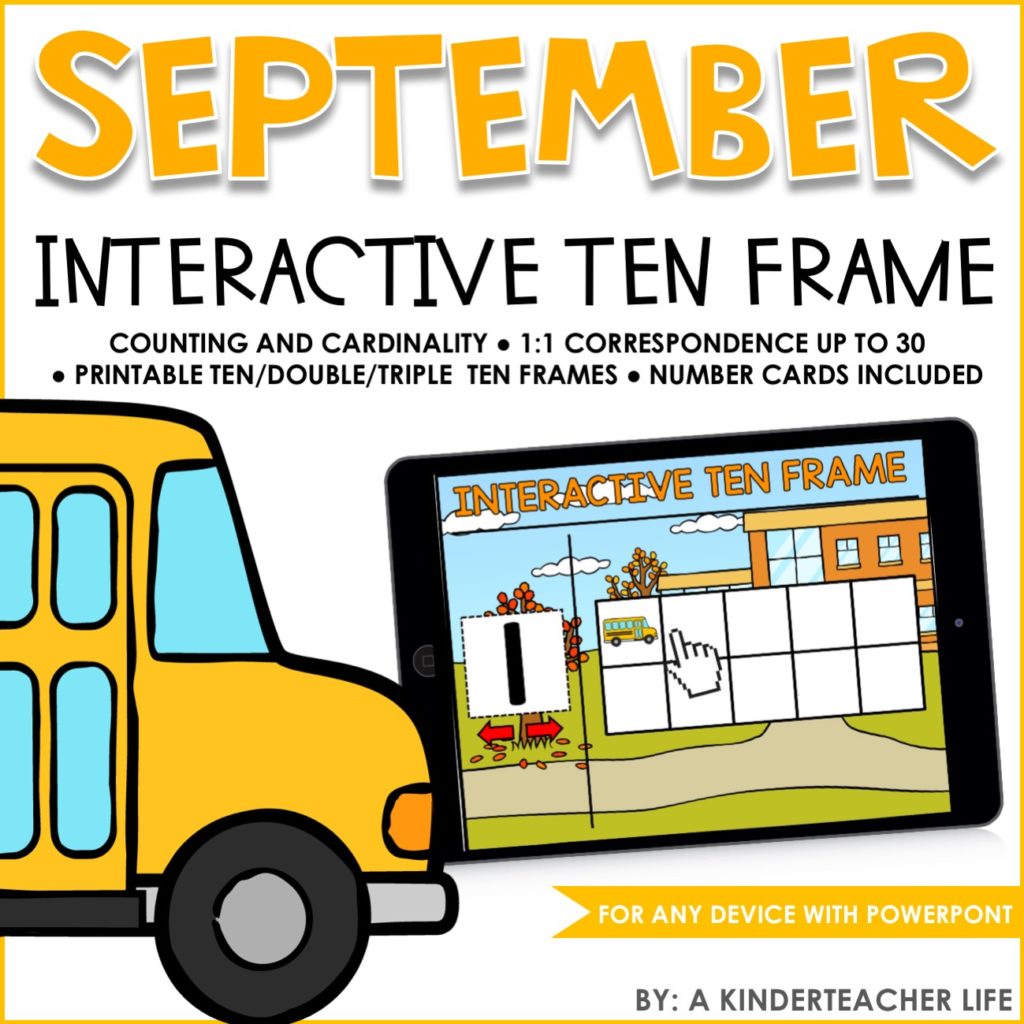 Interactive Ten Frame is thematic! I like to change my math centers to reflect special holidays and seasons. If you like to do change it up based on the holidays and season, you may want to buy the bundle. Click on the image.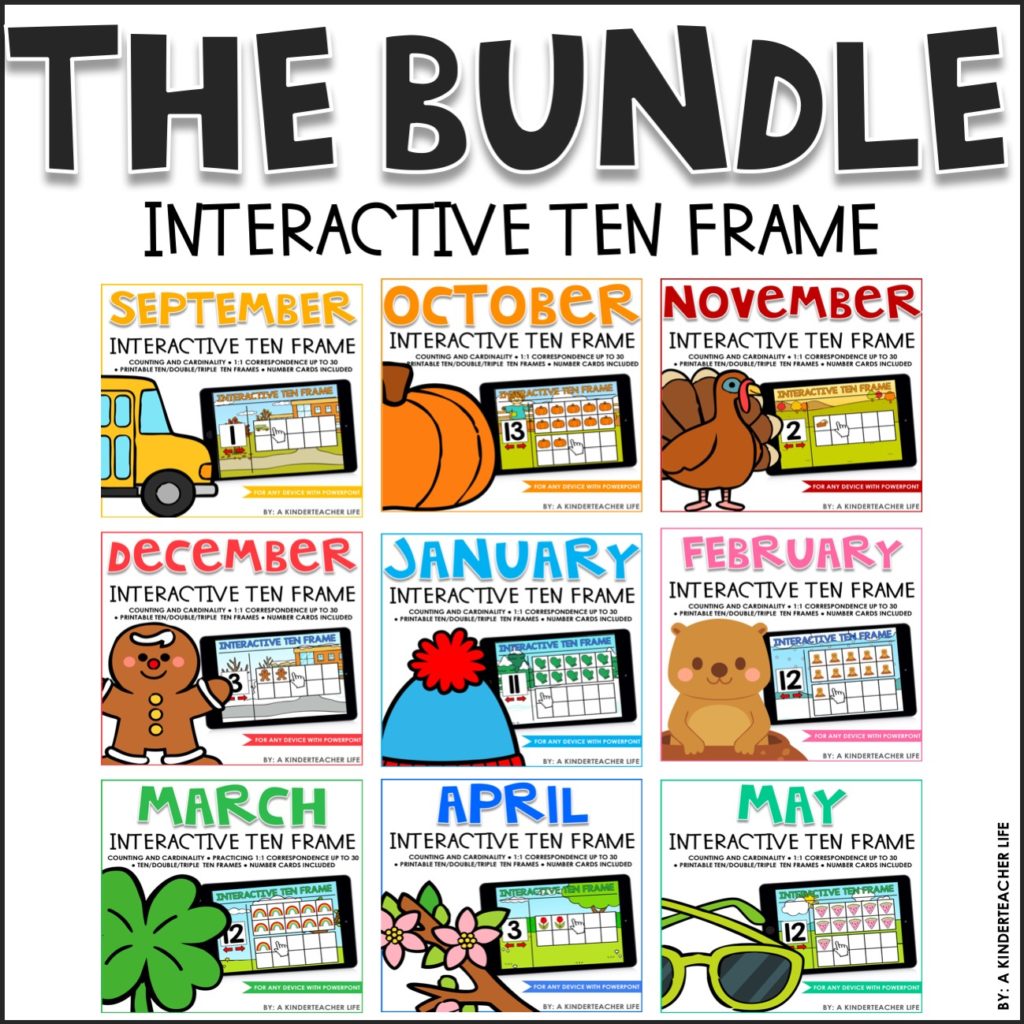 Looking for free ideas and more activities  of building your students number sense or developing counting and cardinality skills? Then visit my Pinterest Board:
Looking for more paperless learning? Read all about Mystery Letters by clicking the image below!
Are there any other interactive math games or paperless learning opportunities that you use in your classroom? Let me know in the comments section.

Related posts: