Hello there! In this blog post, I will share resources and free writing prompts to teach your students about Dr. Martin Luther King, Jr.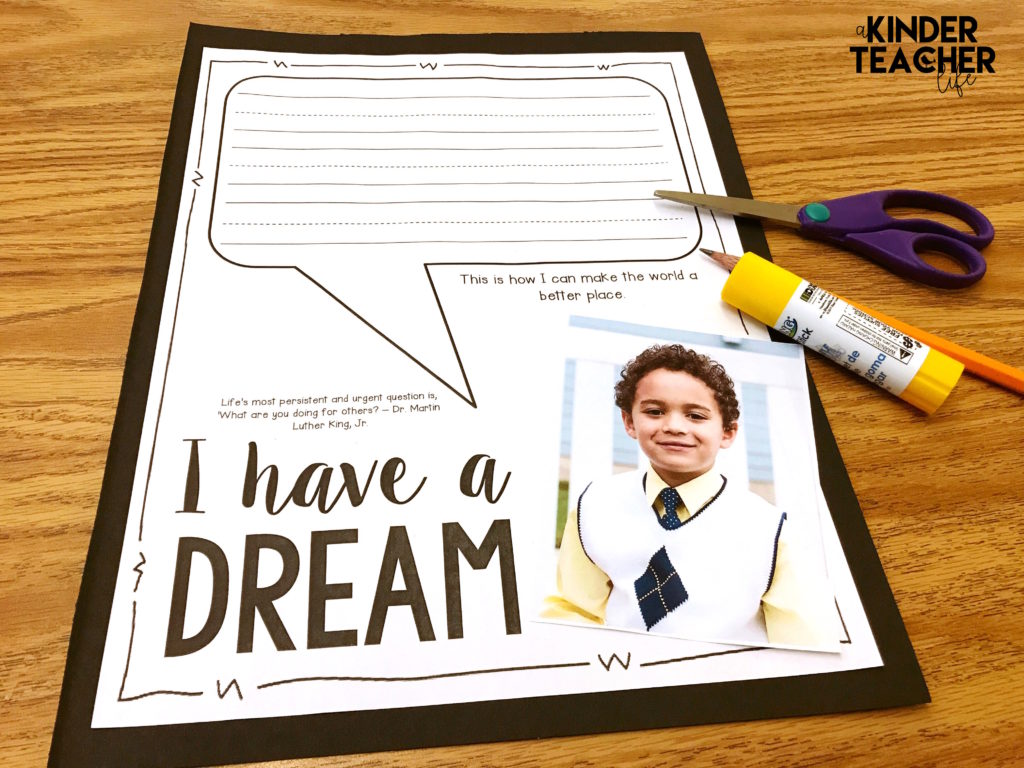 How can I teach Dr. King to primary-aged students?
Teaching Dr. King's life and legacy can be a difficult subject for primary teachers. Some teachers think Dr. King's dream and what he fought for is too complex of a topic for kindergartners or primary aged students. I disagree. I am going to share some free, primary student-friendly resources so we can honor the Dr. King and his vision.
There are tons of books, videos and audio recordings of Dr. King specifically designed for primary-aged students.
Where can I find free, high-quality books that are appropriate for primary students?  

There are TONS of free books on EPIC! Books about Dr. King's life, legacy and dream. EPIC! Books is an online children's subscription book service free for teachers. If you are a teacher, sign-up using your school's email address and you will be able to access a wide variety of books to read to your students. Click the image or Click here to sign up!
Are there any free informational videos available?
Another choice is to watch informational videos about Dr. King. Brain Pop has a non-subscription based video about Dr. King that is presented in animation.
The animated video teaches students about the Civil Rights movement and the role discrimination and segregation played in society. Most importantly, it teaches students how Dr. King's non-violent protests made a difference.  Click here to watch it.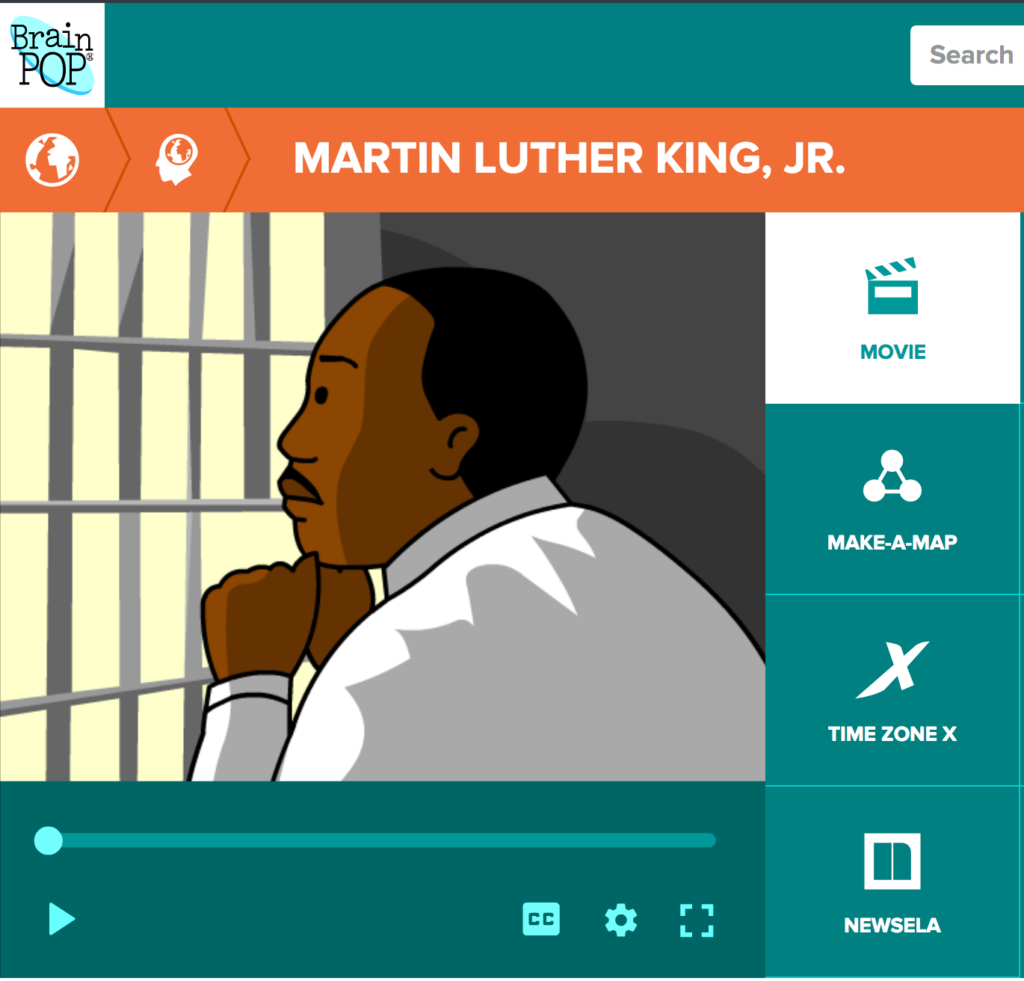 Also, Kid President (who doesn't love Kid President?) made a video about the story of Dr. King. You can view it here.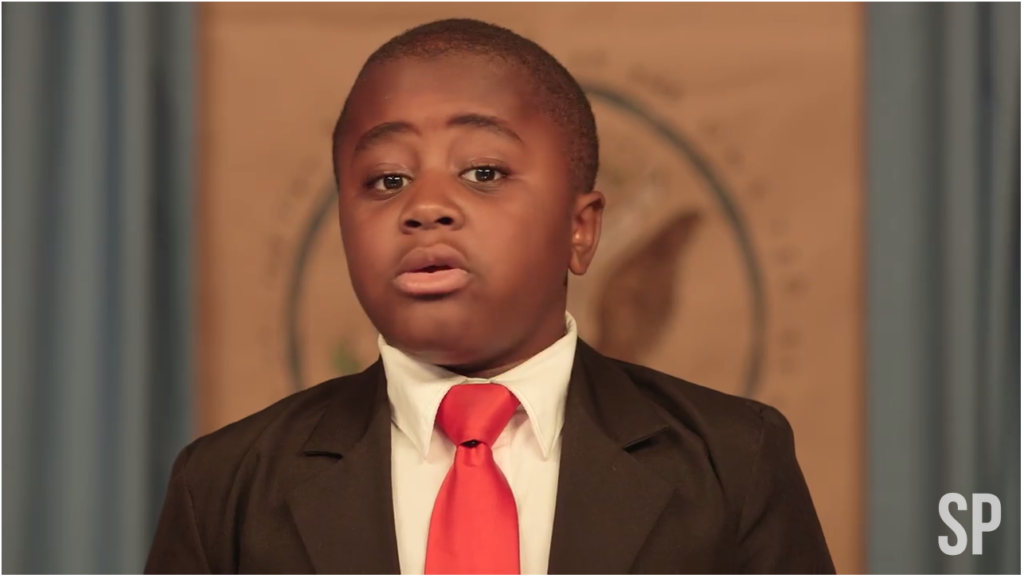 If you teach older primary students, you may want to show them Dr. King's I Have a Dream Speech by clicking here.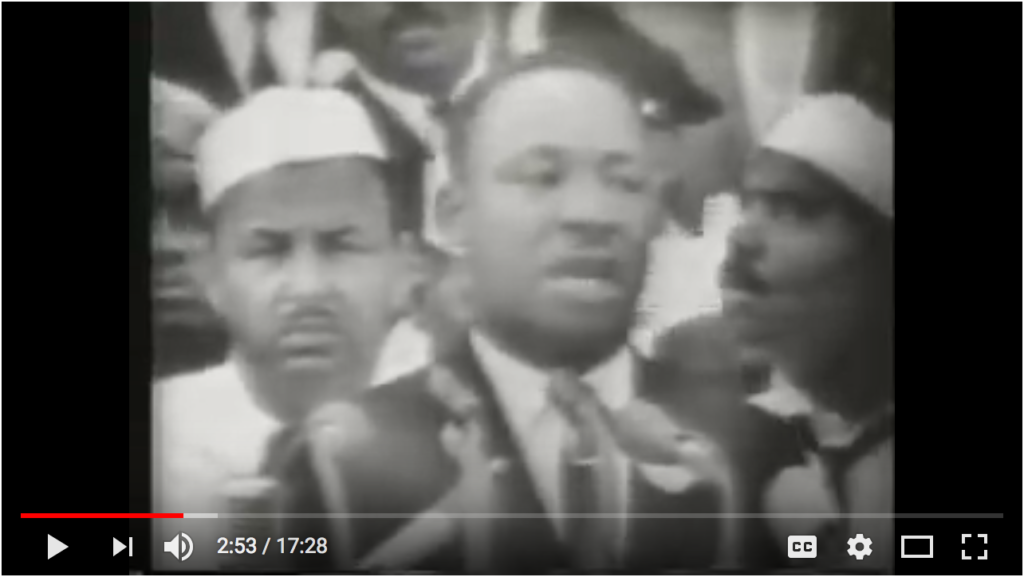 What else can I do?
After sharing and discussing Dr. King's dream your students, allow them share how they feel and reflect on how they can make choices right now that can make the world a better place.
I always tell my students that you don't need to be standing in front of thousands of people to make a difference in the world. We can all make a difference by the way that we treat each other and we can show kindness and respect in our behaviors and words.
Have students participate in a class sort, sorting kind words and unkind words to better explain how they can make a difference by the way they treat one another. This is a great way to show young learners what kindness and respect looks and sounds like.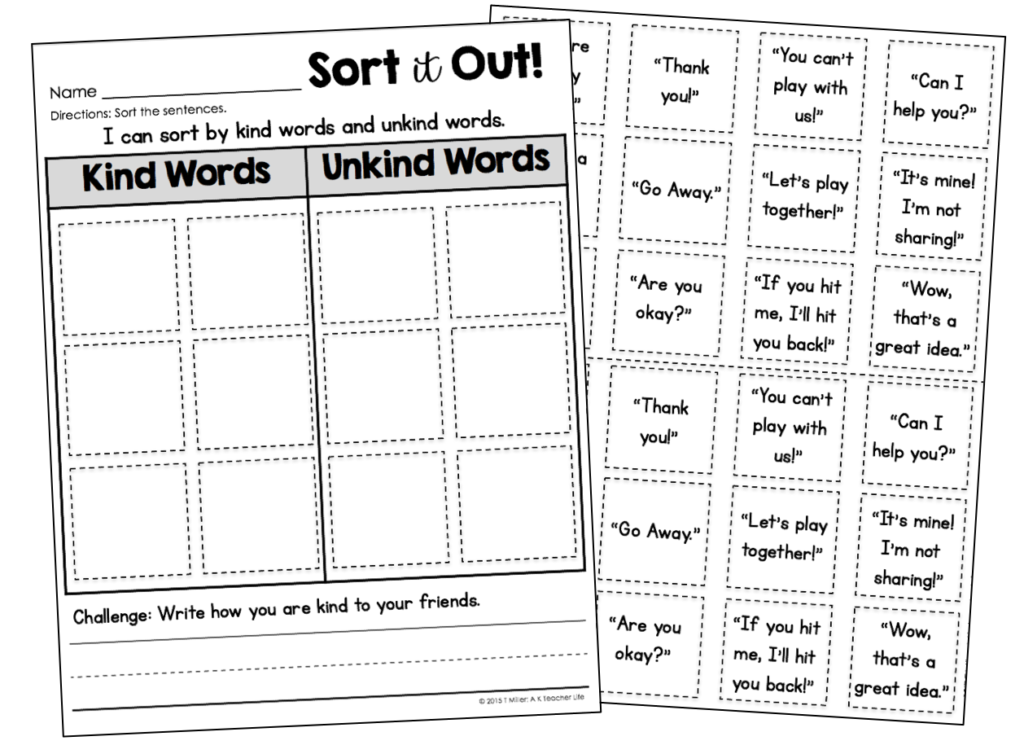 After sorting kind and unkind words, continue the discussion by having students share actions we can all take that shows that we care about one another. As the students talk to me and to each other record what they say.
"I Have a Dream" Writing Activity
After sharing what kindness look like and sounds like, students pick 1 action they can take to be kind to one another. Depending on the students that you teach, they may say, "I will use kind words" or "I will listen more" and that's okay! Allow students to express how they can make a difference in their own words. Let them stand in front of the class and share it. Applaud and celebrate everyone after they share!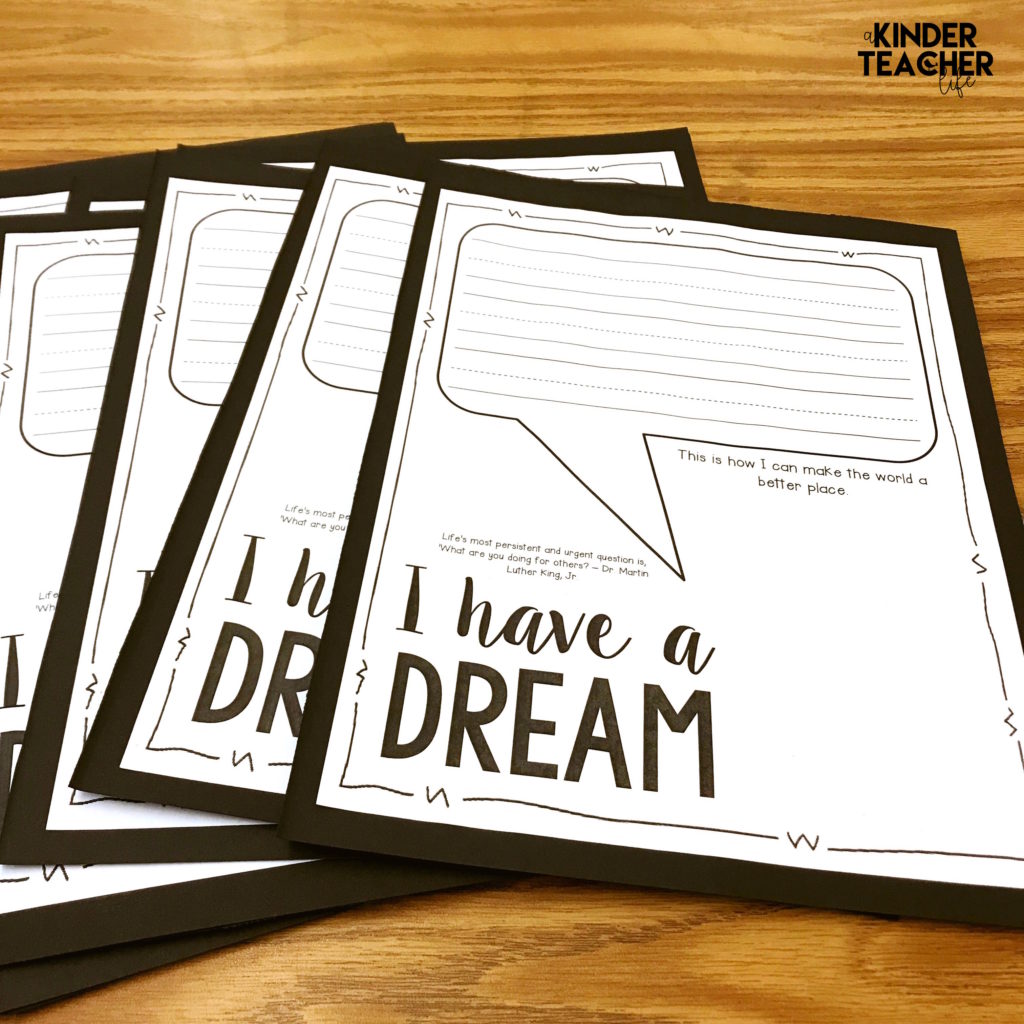 Last, have students write how they can make the world a better place right now! While they are writing, take a photo of each student and add their photo to their writing piece when they are done. You can always use an old photo too!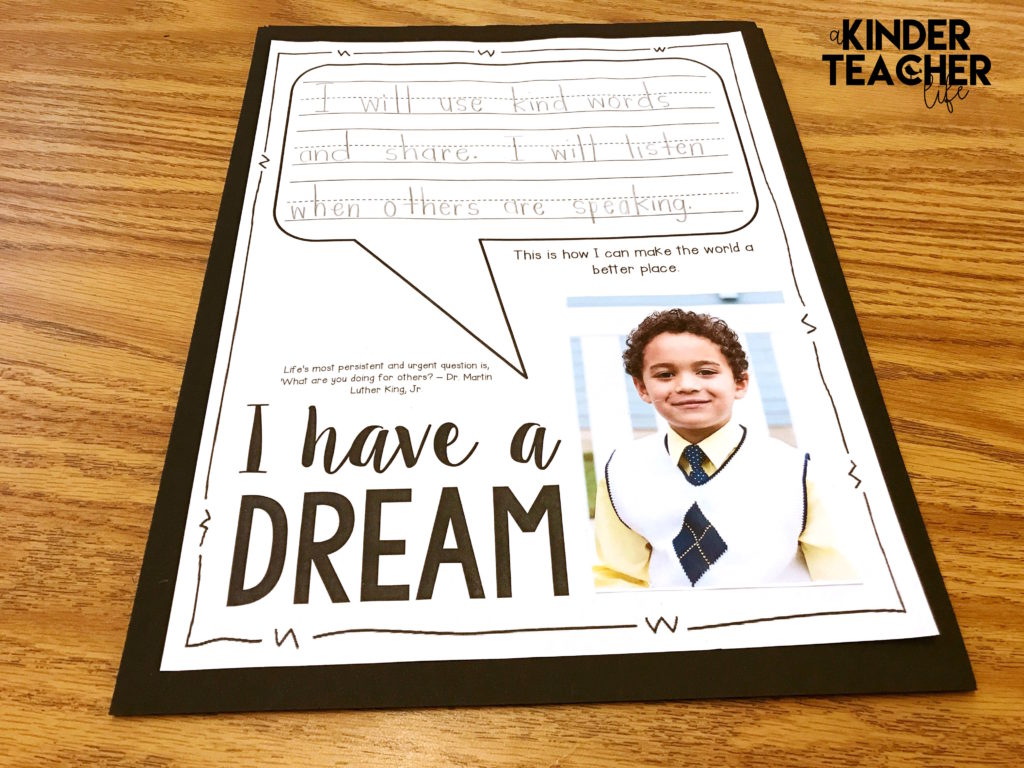 I prominently display their work in the classroom as a reminder of how our actions and words can make a huge difference in each other's lives!
Click on the link below to grab this freebie!

Do you want more free resources? Sign-up for my newsletter. I'll send you free hands-on learning resources.

Happy Teaching!
Tee:)
Related posts: