Hello there! I am going to share how to effectively teach students to write their opinions. This is Part 1 of a 2 part blog post. Read on and grab the freebie at the end!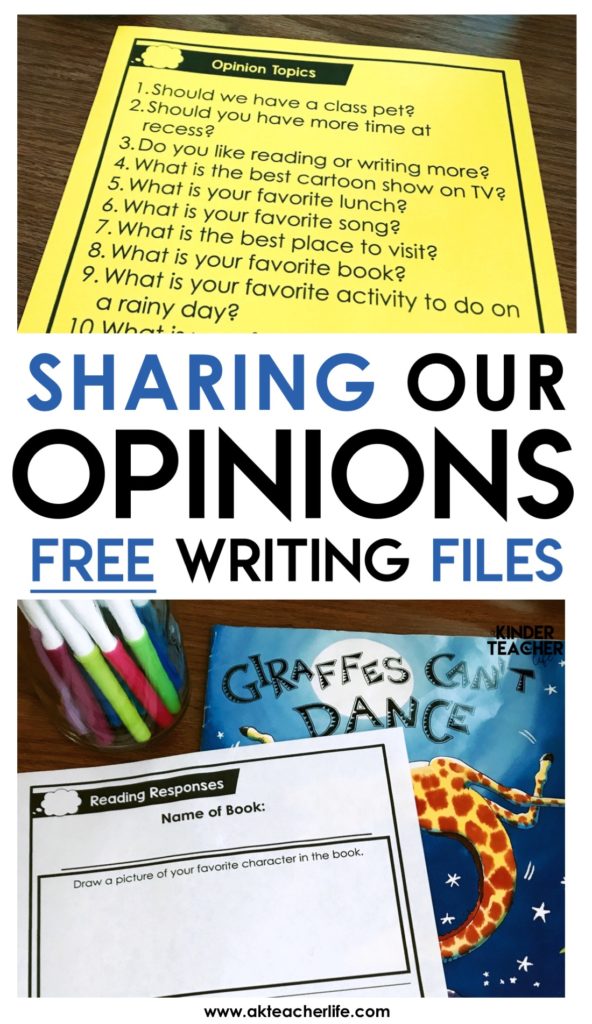 Opinions, Opinions, Opinions!
Let me tell you, students have a lot of opinions! My students tell me what they like, dislike or what they think about a topic all the time. So, it's my job as their teacher to teach them how to write opinion pieces to share their point of view.  Teaching students to state and write their opinions is important. What they say and think matters and their words are powerful enough to make a difference!
In Kindergarten, students are expected to write opinion pieces about a topic using a combination of drawing, dictating and writing. This means that we are asking kindergartners to consider what they think about the topic, why do they think that and to say, draw or write to show their opinion.
This can be tricky! Writing your opinions and speaking your opinions are completely different skills. For now, let's focus on providing opportunities for our students to say their opinions. Then, hop over to my second blog post about writing opinions for additional ideas and resources.
Let's Get Started!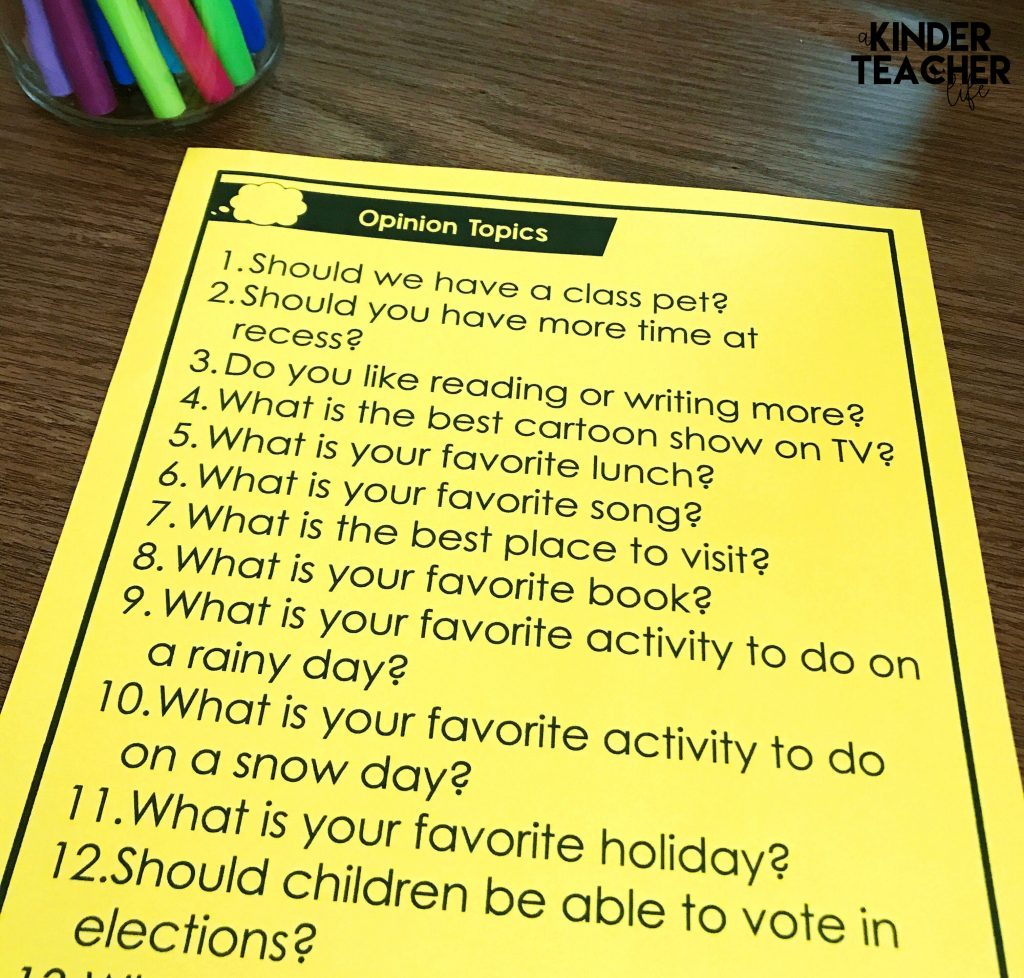 I always start my opinion unit with students sharing their opinions orally before writing them down. I would make a statement like, "Pizza is the best lunch!" and I would invite them to agree or disagree with what I said and supply a reason. If they don't supply a reason, that's okay! This is a good time to just listen to what they say. We learn through conversations what an opinion sounds like.
Throughout the week, I provide students opportunities to share their opinions with each other and remind them that opinions are not right or wrong, they are what you think and how you feel. We also come up with a definition for opinion and fact.
When do I provide opportunities for students to share their opinions?
I have students answer a question of the day about their likes, dislikes and feelings. This is fun way to get students sharing their opinions using fun topics. I usually project the question on the Promethean Board.
Math Survey Questions / Question of the Day
Survey questions during math is a great way to integrate opinion writing. You can use yes/no questions, do you like…? questions or ask them their preference between 2 choices. After you collect their responses, you can analyze the data by asking which category had the most, or least responses.
Guided reading is another way to incorporate opinion sharing. Using a fiction text, ask them their opinions about a characters' actions, feelings or words or what they would do if they were in that character's situation. Ask them what makes them think and prompt them to use the text to support their opinions with reasons. It's important to refrain from refuting or agreeing with your students' opinions. We want students to feel at ease with stating their opinions and using text evidence to support their thinking.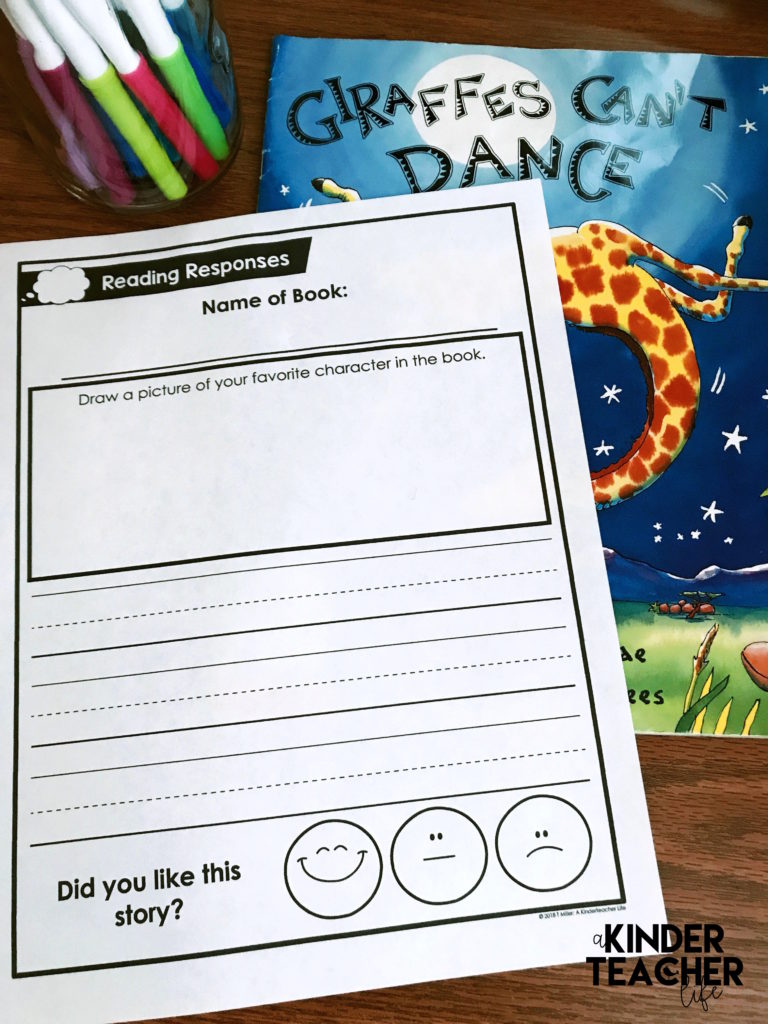 Literacy center is another time of day to get your students writing their opinions. During library center or independent reading time, I provide students the opportunity to answer reading responses that ask opinion questions. I have students write about their favorite character in the book or their favorite part in the story or what would you do if you were in the characters' situation. Literacy centers is a great opportunity to get your students writing their opinions!
Download these printables to get your students discussing their opinions!

Do you want more free resources? Sign-up for my newsletter. I'll send you free hands-on learning resources.

Happy Teaching!
Tee:)
Related posts: