Solving word problems can be tricky at any grade. We know that students learn and grasp concepts differently so a plethora of resources are needed to meet the needs of each student.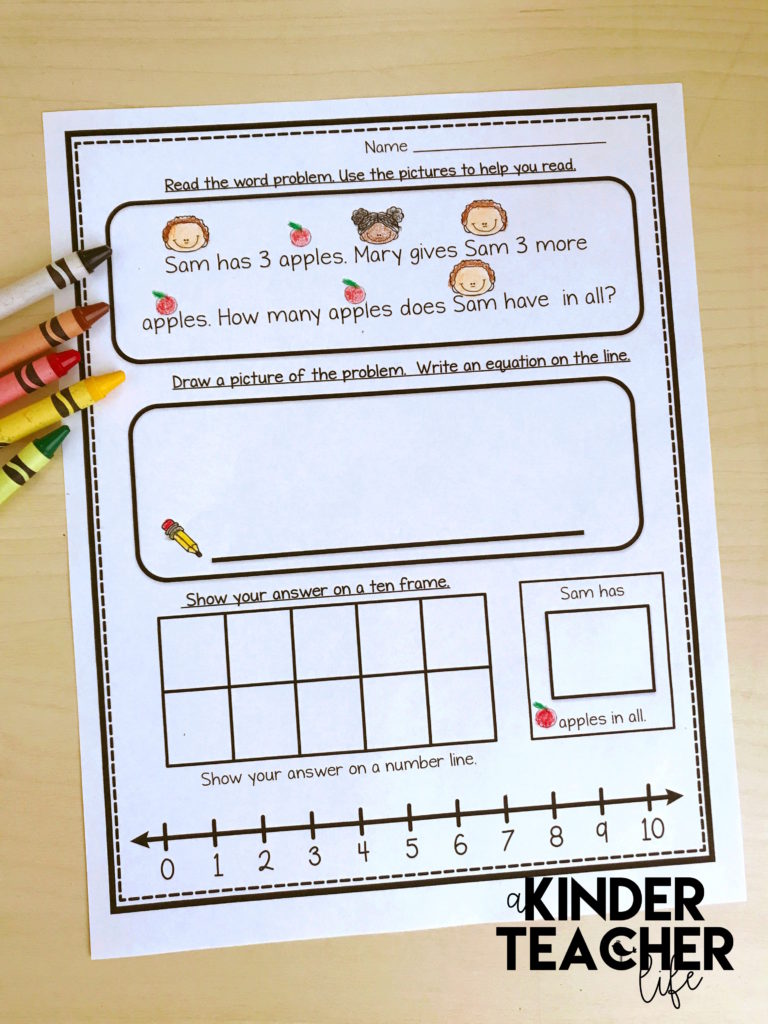 Teaching Word Problems to Primary Learners
How many times has this happened to you? You show students a word problem and give them time to solve it. You walk pass their desk and glance at their papers. If the student answer is correct, you keep going. If it is incorrect, you stop and try to figure out how they got the answer they wrote. You think: Did they not understand the word problem? Did they add when they should have subtracted? Did they think about what makes sense because their answer doesn't even make sense? Did they understand what they were reading? Is the answer wrong because they didn't understand the question?
I asked myself those questions too! So, I made these Solving Math Word Problems Using Multiple Strategies worksheets to help students be more independent by supplying them with the resources they need to solve word problems!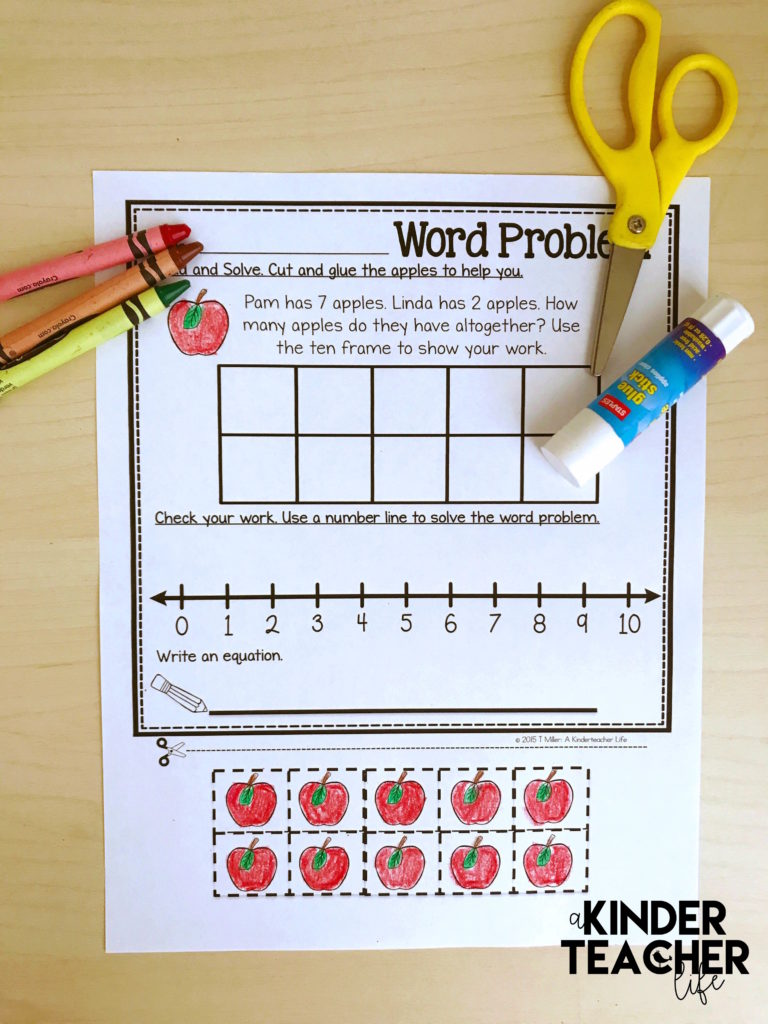 Solving Math Word Problems Using Multiple Strategies
This resource works on so many levels. The word problems include visuals so students can read them independently and not spend too much time trying to decode what it says. There are 3 ways that students can solve a word problem: by drawing a picture, using a ten frame or a number line. This allows students to pick the strategy that they feel most confident to solve the problem. I ask my students to use 2 strategies to solve so they can check their work.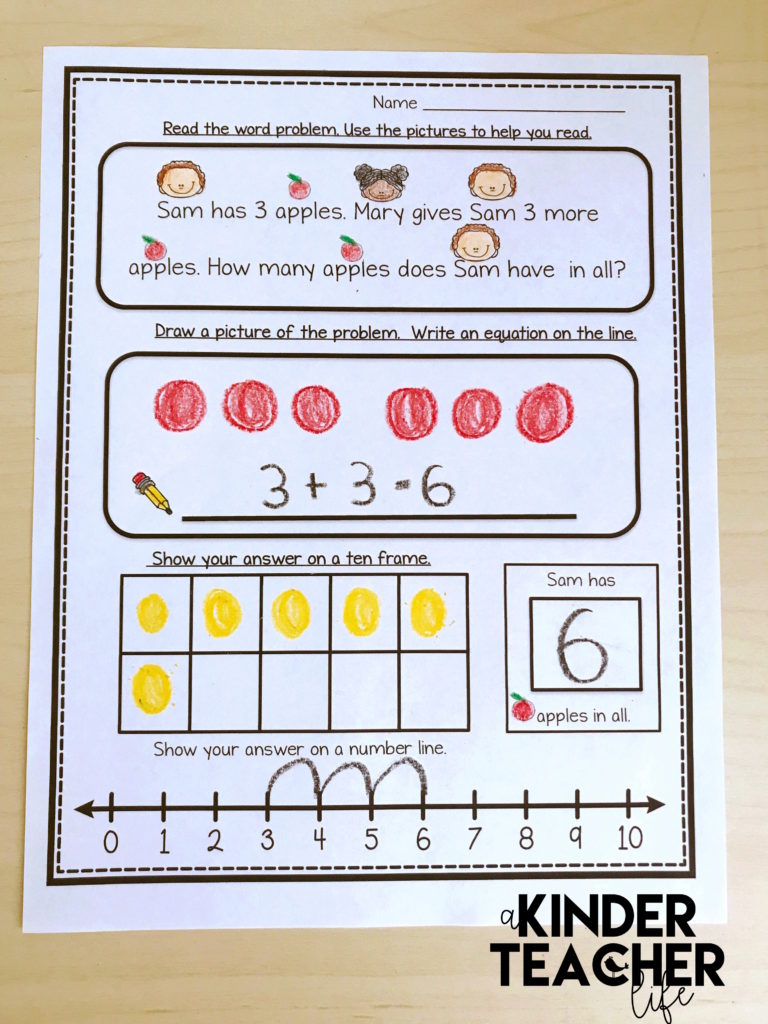 I really LOVE using these worksheets because you can see how students solved the problem. You can see where they made their mistake and can instruct them from there. You can see their preferred strategy. I LOVE that students can explain their thinking because they can see their thinking. It's music to my ears! My students LOVE these worksheets because they feel confident that they can complete it on their own with little to no teacher help.
If you have students that are kinesthetic learners, switch out the pencils and crayons with math manipulatives!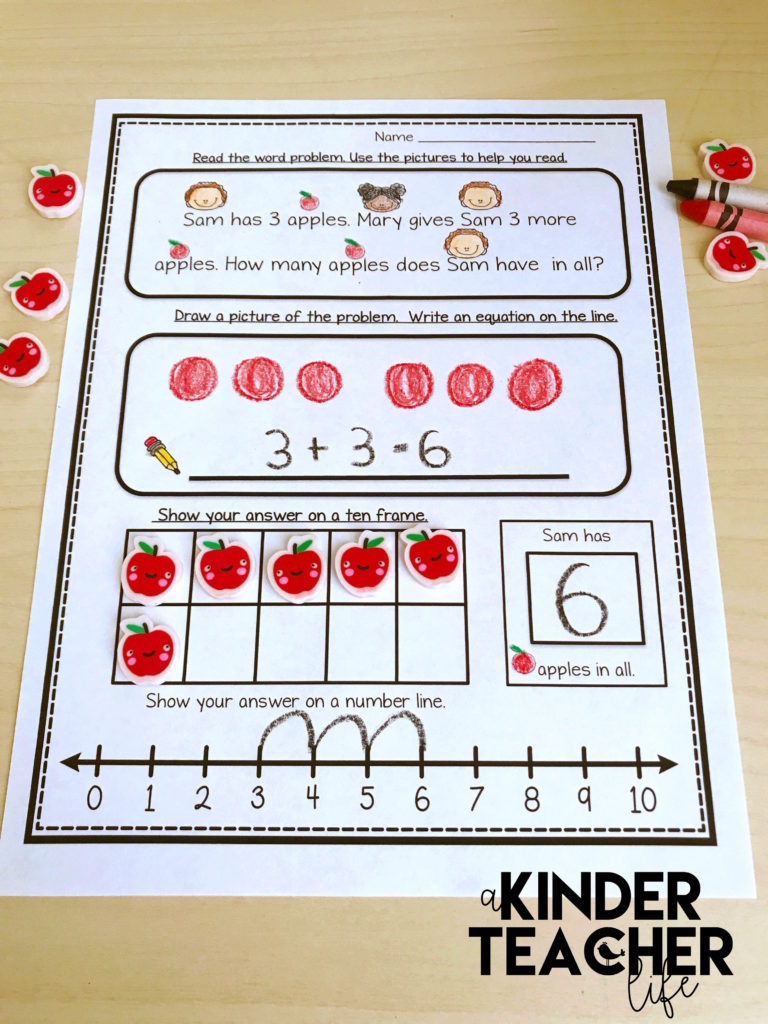 There are 22 word problems presented in a variety of layouts. I have included a template page so you can write your own word problems!
I also included sorting worksheets. Students sort the equations. (Sorting equations is not included in every word problems packet).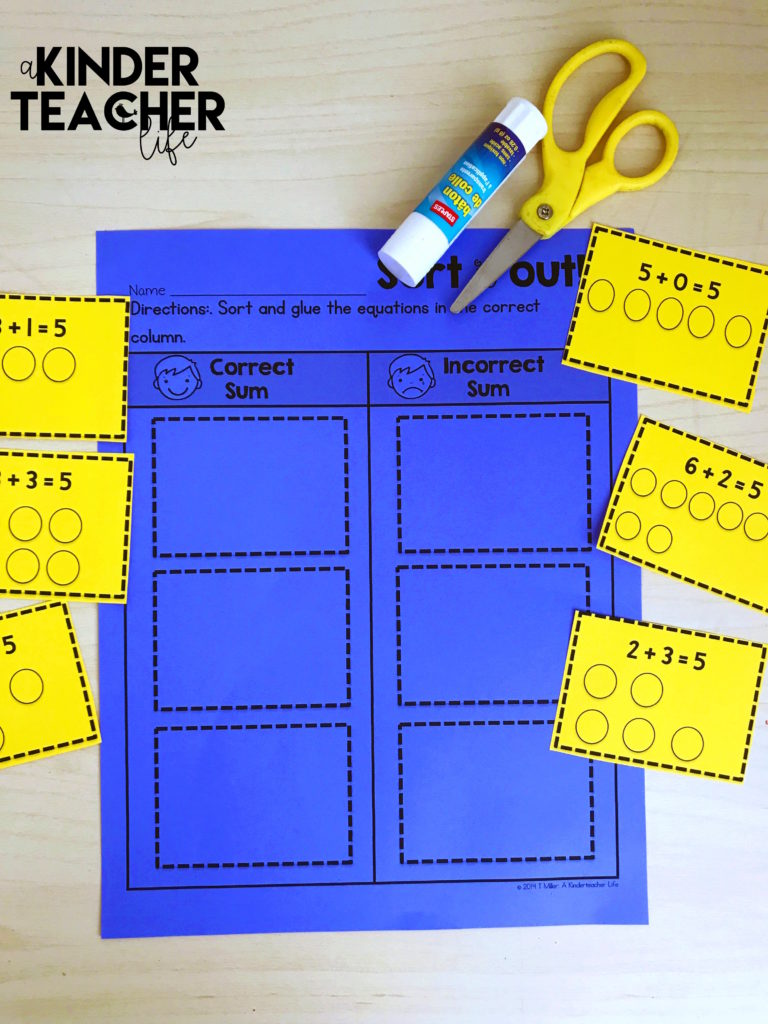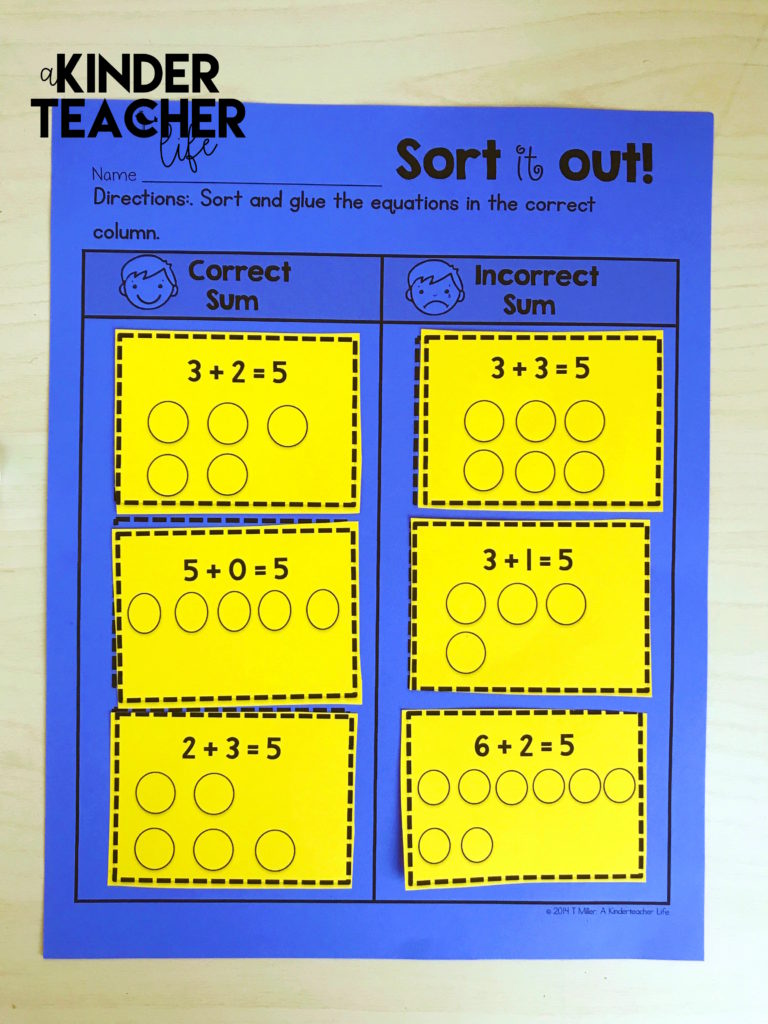 To get this resource, to go my TpT store or click on the image below: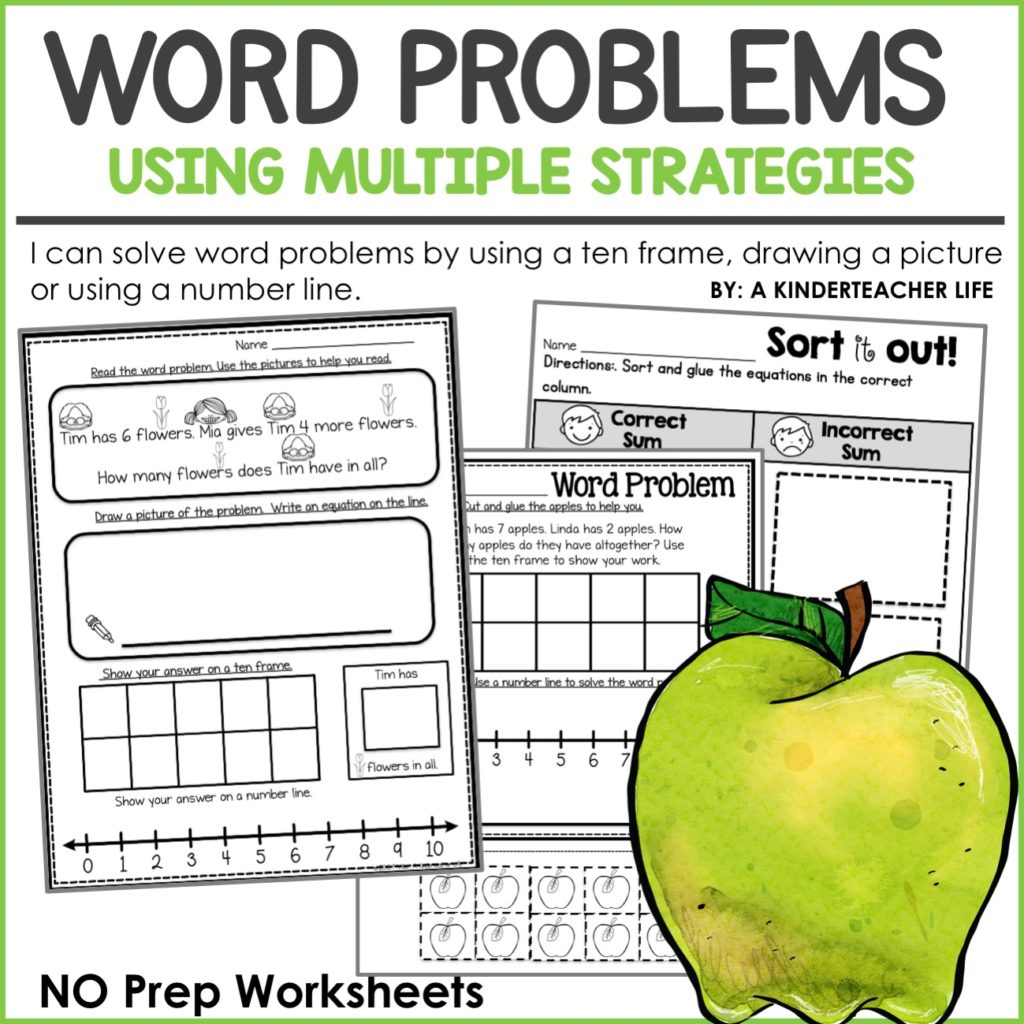 To keep word problems exciting, I use ones that are most appropriate for the season.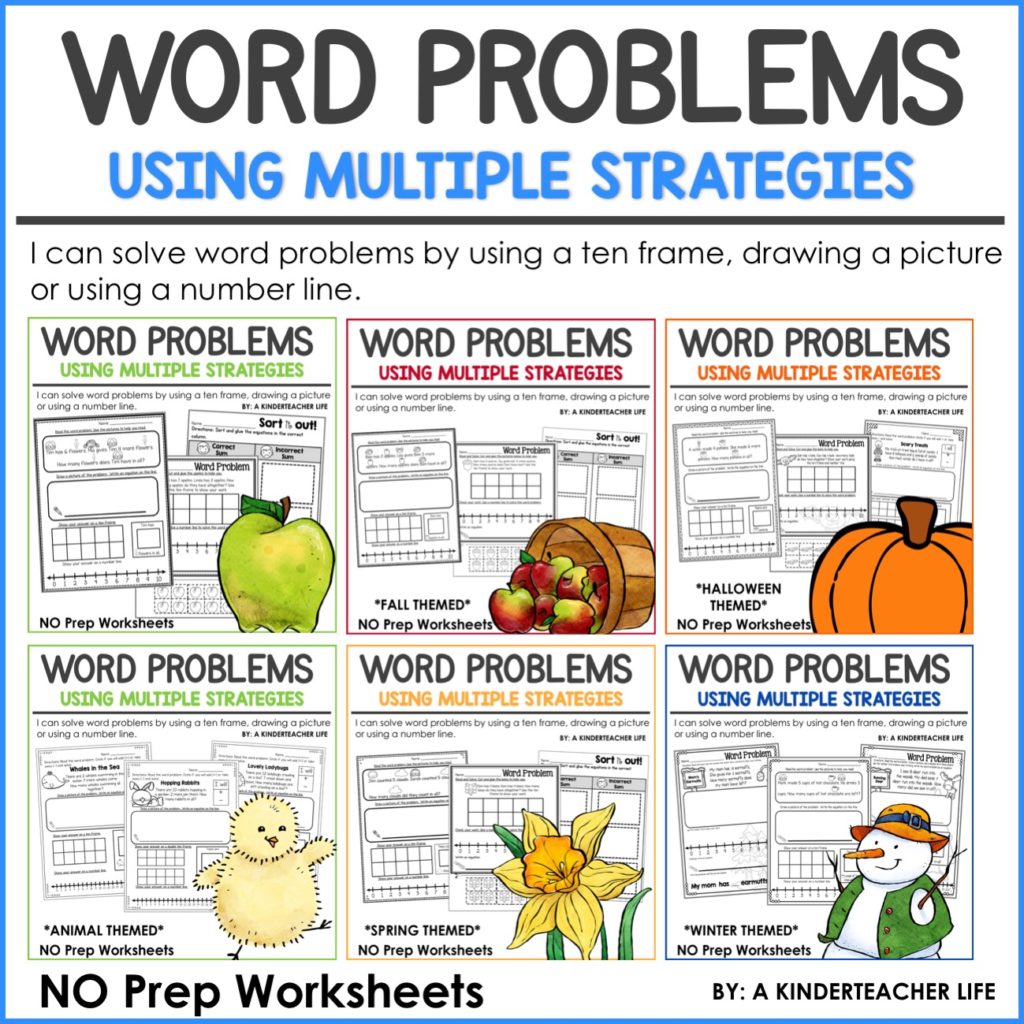 When Can I Use these Worksheets?
I have used these worksheets for different reasons. I have used them for morning work, homework, math warm ups, math center (definitely a plus if you have math journals), sub work or for small group instruction.
Here's a FREEBIE!
Here's a solving math word strategies freebie! Click the image to go to my TpT store to download this resource.

What are some other ways you teach students to use math word problems? Let me know in the comments section.
If you want more hands-on math activities and ideas, check out my Pinterest Board Hands-on Math by clicking the image.
Pin for later!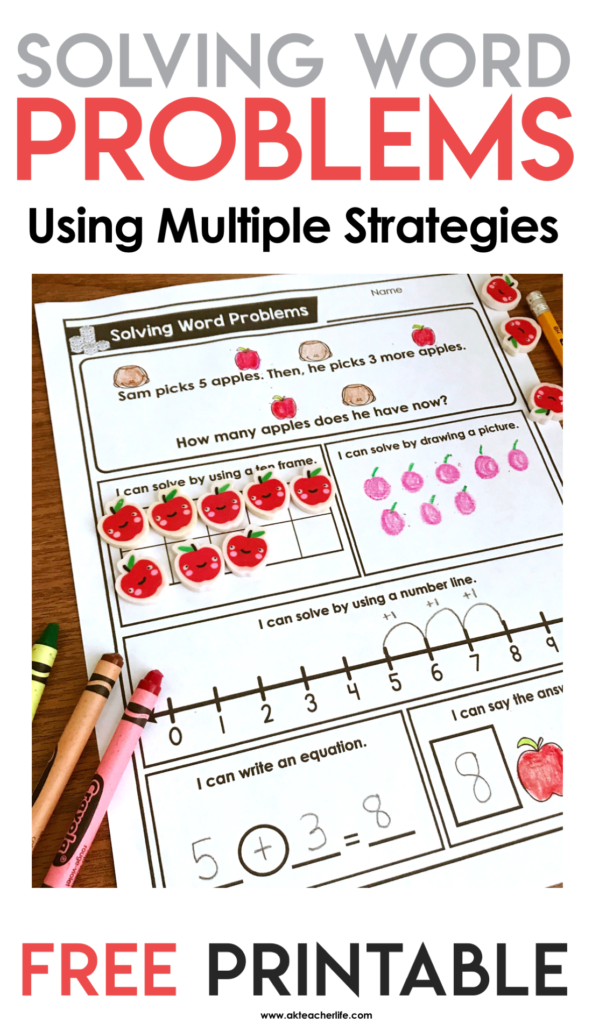 While your here take a look at my Interactive Ten Frame resource! It's a great way to teach students to read and represent numbers using a ten frame interactively!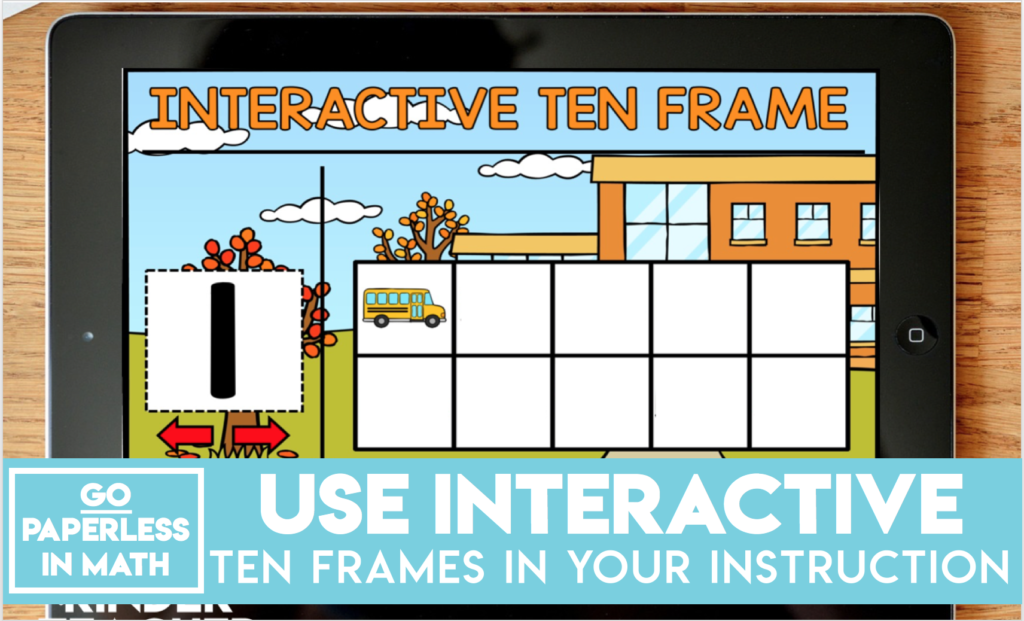 Related posts: