Hello there! I am sharing a free math game that will help your students represent a number in more than one way.
Show Me 4 Ways: The Math Game

The name of this hands-on math activity is Show Me 4 Ways. Students pick a number and show 4 different ways to make that number using a number line, a ten frame a cube tower and drawing a picture.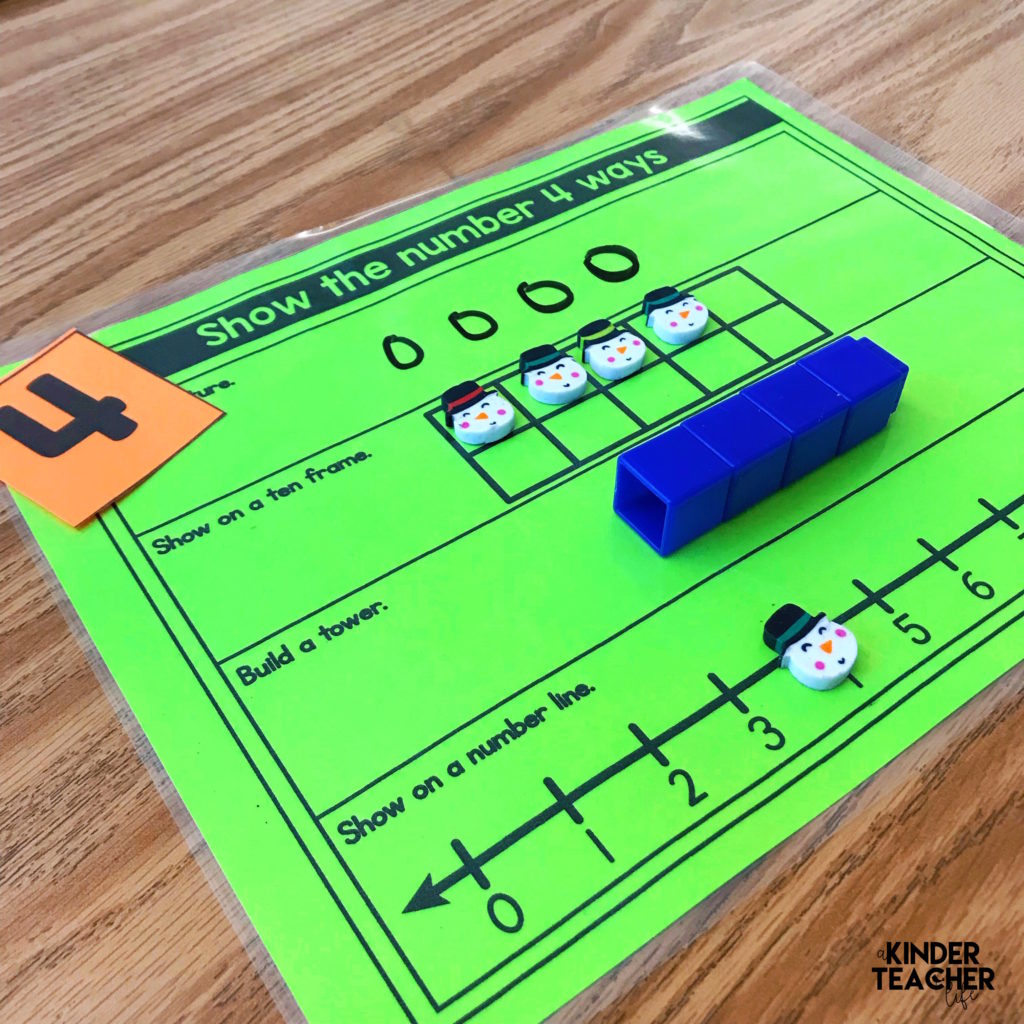 Show Me 4 Ways helps primary students develop their counting and cardinality skills. I have written several blog posts about counting and cardinality and how it is a foundational math skill primary students need to be successful math students in school (and life!)
What key math skills are covered?
The key skills that students develop by playing this game are using counting strategies to count to 10 objects (students must touch and count or move and count to count objects), naming the number of objects, identifying numbers 1 – 10 and understanding that the last number said tells you how many (cardinality).
How to Play
To play, students pick a 1 – 10 number card and show the number 4 different ways on the mat. Then, they turn and talk and share how they showed the number with a partner or the teacher. Last, they pick a new number and show that number 4 different ways. This is a fun game that needs little explaining and is highly engaging.


Happy Teaching!
Tee:)
Related posts: