Now Let's Write our Opinions
After students become comfortable with expressing their opinions, they are ready to write them!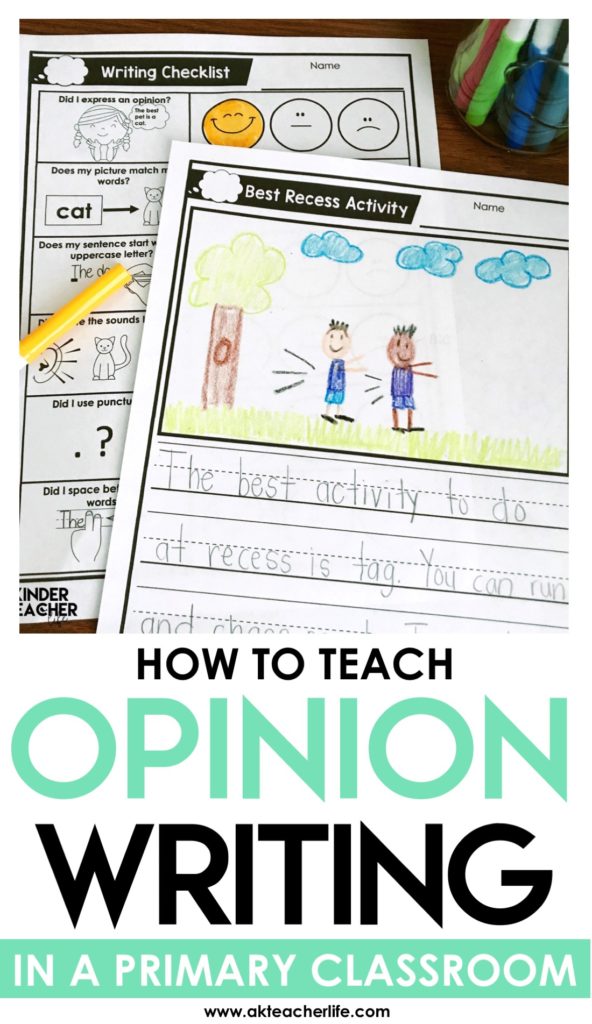 …but first let's brainstorm!
First, I pose students with a question. Make sure the questions are engaging, exciting and related to what's interesting to them!
For example, I'll ask, "What is the best activity to do at recess?" After given students time to think, I let them share their opinions with each other. In kindergarten, students are expected only to state an opinion, not supply a reason. I have my students supply a reason because most students will naturally state a reason when discussing their opinions and it'll get them ready for first grade. If they don't supply a reason, that's okay too. I want them to be comfortable with using their voice to share how they think and feel.
After they share, I make a list of their responses using a concept web (side note – you can also have them draw a picture of their opinion and sort their responses). If you want to take this opportunity to integrate math, you can have students sort their opinions and say which is more, less or the same).
Students write and/or draw 3 activities they like to do at recess and then pick 1 their most favorite activity to do at recess by coloring in the star.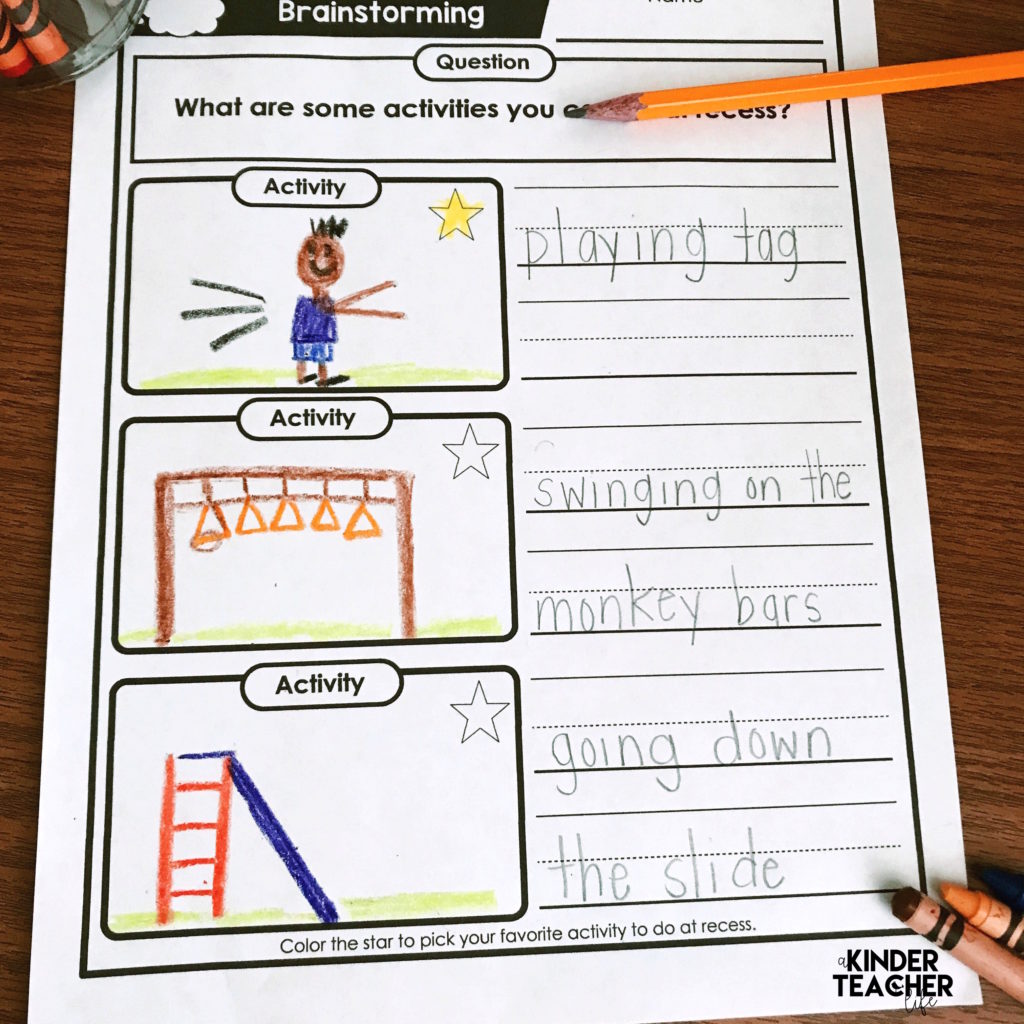 Organizing our thinking using a graphic organizer
After students have formed an opinion, they use a graphic organizer to organize their thinking.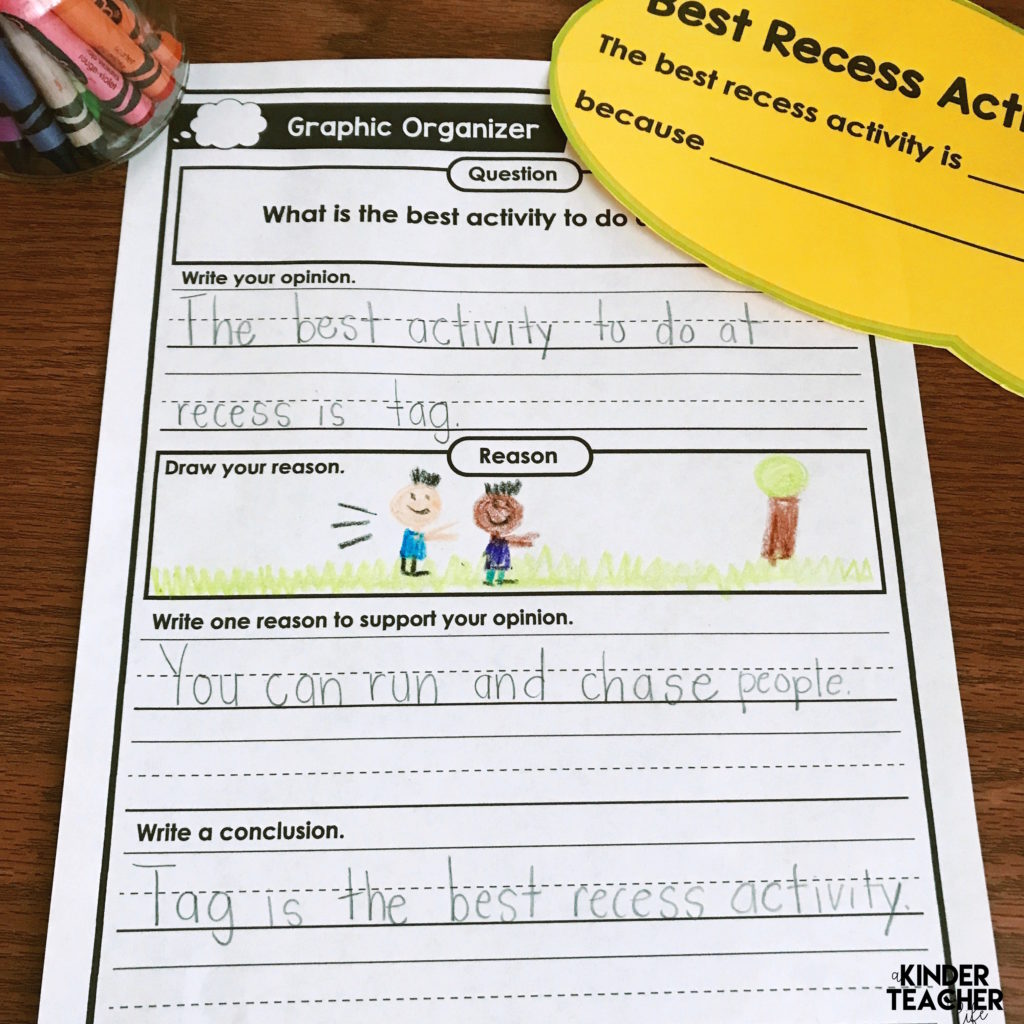 Model, model, model! Model how to compose an opinion piece with the entire class. Model how to use transitional words and how to use a word like "because" to connect with their opinion.
I differentiate the graphic organizer I use based on student writing ability. For my students that are writing independently, I expect them to write an opinion and supply a reason and write a conclusion. For my students that are still developing their writing skills, I expect them to write their opinions and draw a detailed picture. When it comes to writing, quality is better than quantity. It's okay if some students can write only their opinions while others are able to write an opinion and write several reasons.
You can have students peer edit their writing using a checklist.
Now, it's time to write the final copy!  They have been working on this writing piece for about a week and now they are writing the final copy. They are so proud of their work!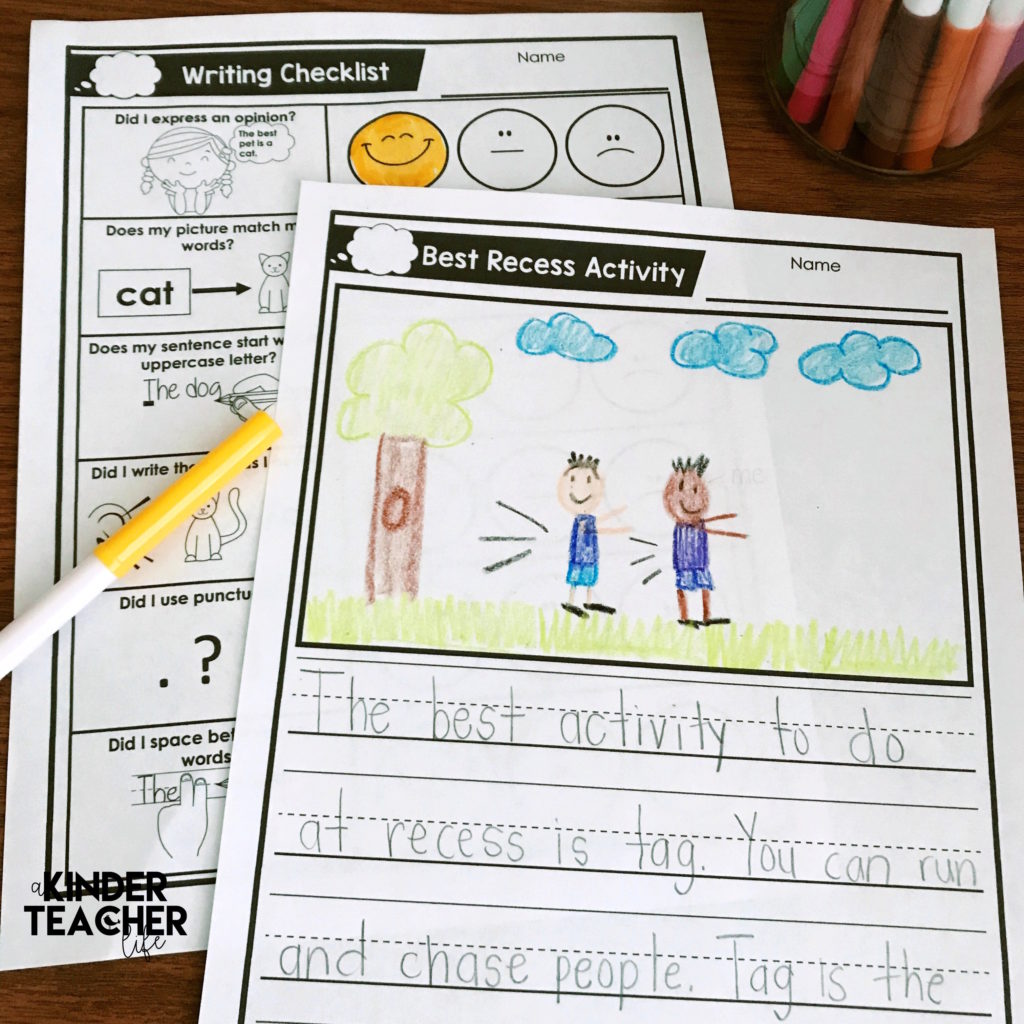 When they are done, I let them share their writing with their peers.
I then take their opinions and turn it into a class book and put it in the class library for them to read.
Want more opinion writing assignments? Click the link to visit my TpT store.

How do you teach opinion writing in your class? Please let me know in the comments sections.
Do you want more free resources? Sign-up for my newsletter. I'll send you free hands-on learning resources.

Happy Teaching!
Tee:)
Related posts: