Knowing how to spell and recognizing spelling rules will aid students in their reading AND writing abilities. That is why it is so important to provide students with opportunities to learn these skills during literacy instruction.
What is Build and Write?
Build and Write Spelling Cards is a hands-on approach to teaching students phonics.
Build and Write is very simple and easy to use! Students look at the picture, build the missing letters and write the word. When they are done, they flip the card over and check the spelling. If it is correct, they move on to the next card. If it is incorrect, they erase and rewrite the word.
These cards are perfect for literacy centers, small group instruction and academic intervention in a small group setting.
Differentiate Your Instruction
To differentiate, have students work on the spelling patterns that matches the instruction you provide.
Here's a list of Build and Write Cards: beginning sounds, ending sounds, medial sounds, CVC words, digraphs (CH, TH, and SH only), r-controlled vowels, diphthongs and long vowels (MAGIC E words).
Students start with beginning sounds and transition to harder skills as you teach them.
If you don't want to cut and laminate all of the pieces, you can put them in a binder using a sheet protector.
If you don't have magnetic letters, you can still use this resource. One way you can use it is I have included alphabet letters and a mat. You can laminate and cut and add velco pieces and students can use it.
If you don't have time for that (I completely understand!) you can have students use a dry erase marker and write the missing letters and write the word (and you wouldn't have to worry about missing letters!)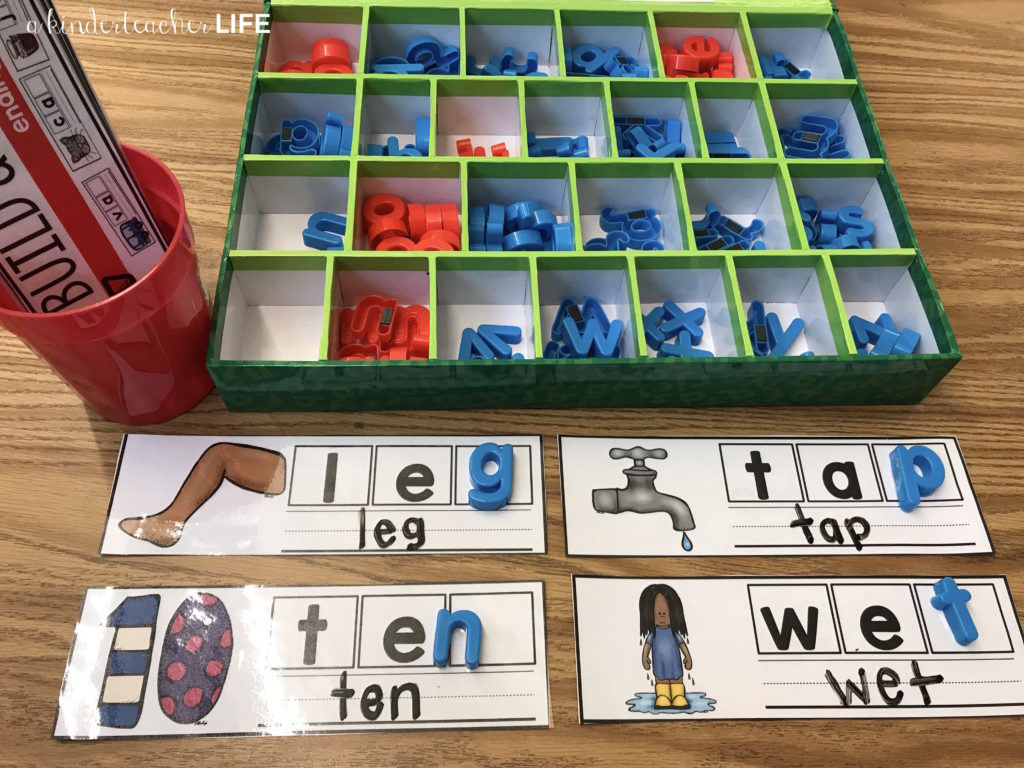 Are you looking for more phonics activities? Check out my Pinterest Board:
What are some other phonics activities you use in your classroom? Let me know in the comments section!

Related posts: