This blog post is about a free resource I am giving you to use to help your students learn their beginning sounds!
Teaching beginning sounds is a lot of fun with little learners! Once they know their beginning sounds, they will be able to use them to help them figure out unknown words in a text and  begin to add labels to their pictures and write sentences!
Beginning Sounds Game – How to Play
About the cards – you get one picture card for each letter.
Before you play the game, you are going to have to print, laminate and cut the cards. Then, you need magnetic letters – 1 letter for each letter in the alphabet. If you don't have magnetic letters, you can write the letters on a sheet of paper and cut them out.
To start off, we sing an alphabet song that says the name of the letter and the sound. I have posted some songs that are catchy and your students might enjoy.
Then, I pass out the letters and tell my students to line the letters up in a row so they can see them clearly. I then have them say each letter name (great way to quickly get them to practice letter identification!)
I pick one card and place it where everyone can see it. Then, I get SILLY!! If it is a picture of a DOG, I would say, "this is a picture of a OG." Of course, the students giggle and they say "dog" and I say that the words read "OG" and ask what should I do to fix the word so it says dog.
They know that we say the word slowly (ddddoooogggg) and say the first sound that they hear. Someone says "D" and then I ask "who has the letter D?" and the student with the letter D puts it at the beginning of the word. We play this game for a few rounds until everyone has several turns.
I hope your students enjoy this game as much as my students enjoy this game!
Click the image to access this resource. Enjoy!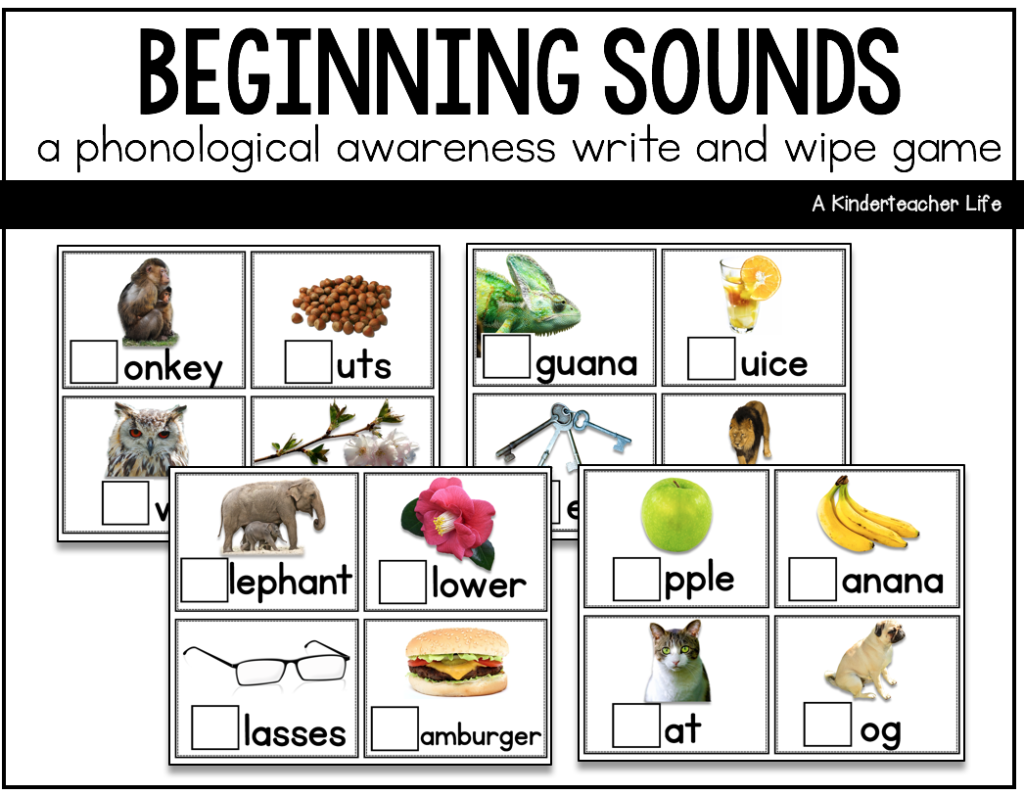 Related posts: