Hello there! I'm writing this blog post about how to use 2D and 3D shape riddles during math instruction!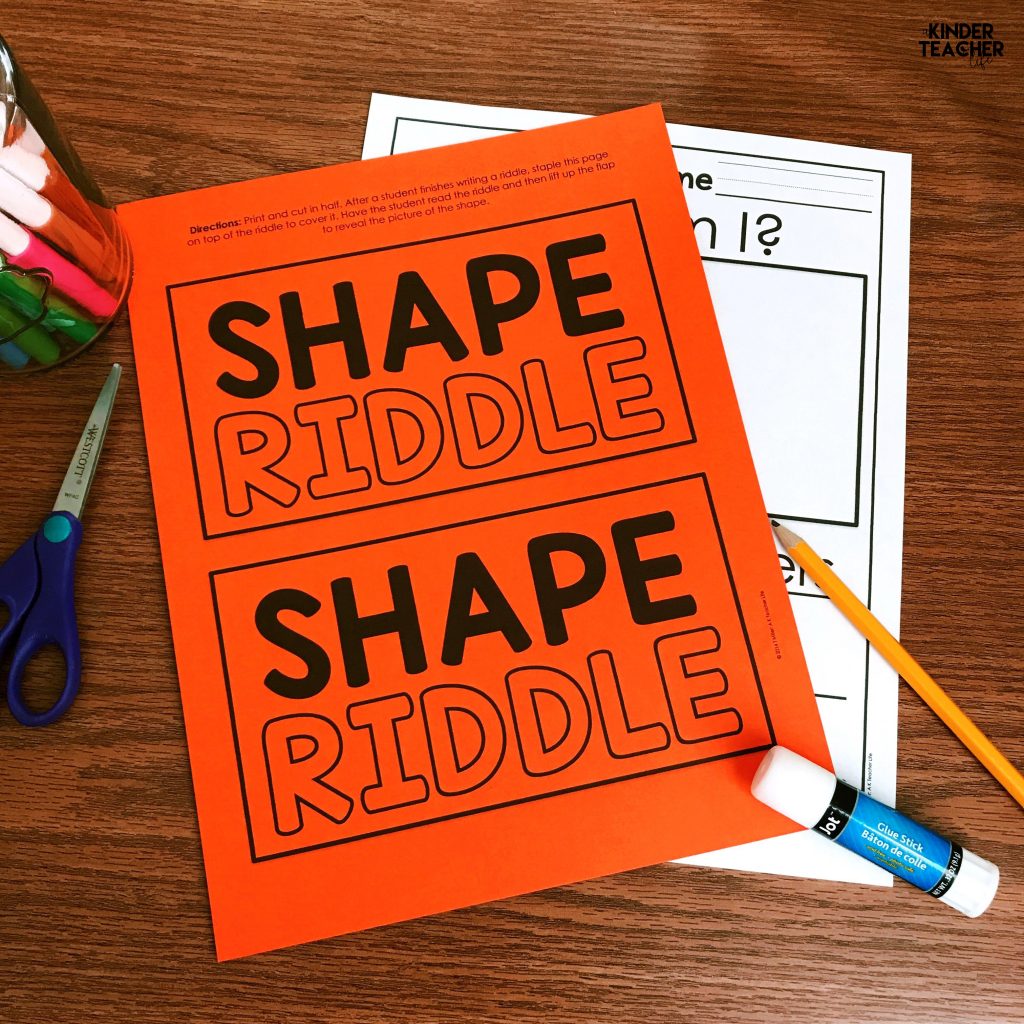 Shapes are all around us! Most children come to school knowing the name of shapes and how to identify shapes in real-world objects. In kindergarten, we take it a step further. We want our students to be able to identify the attributes of shapes (say how many sides or corners a shape has), name the shape regardless of its orientation or size and draw and make models of shapes.
There are a TON of games and activities you can use to teach students about shapes. One of those activities is shape riddles!
Why you should use riddles
Riddles are enjoyable for students because there is a hint of mystery to it and they get to be problem solvers. Teachers love shape riddles because your students get really excited about discussing math content and using geometry vocabulary words. Win-win!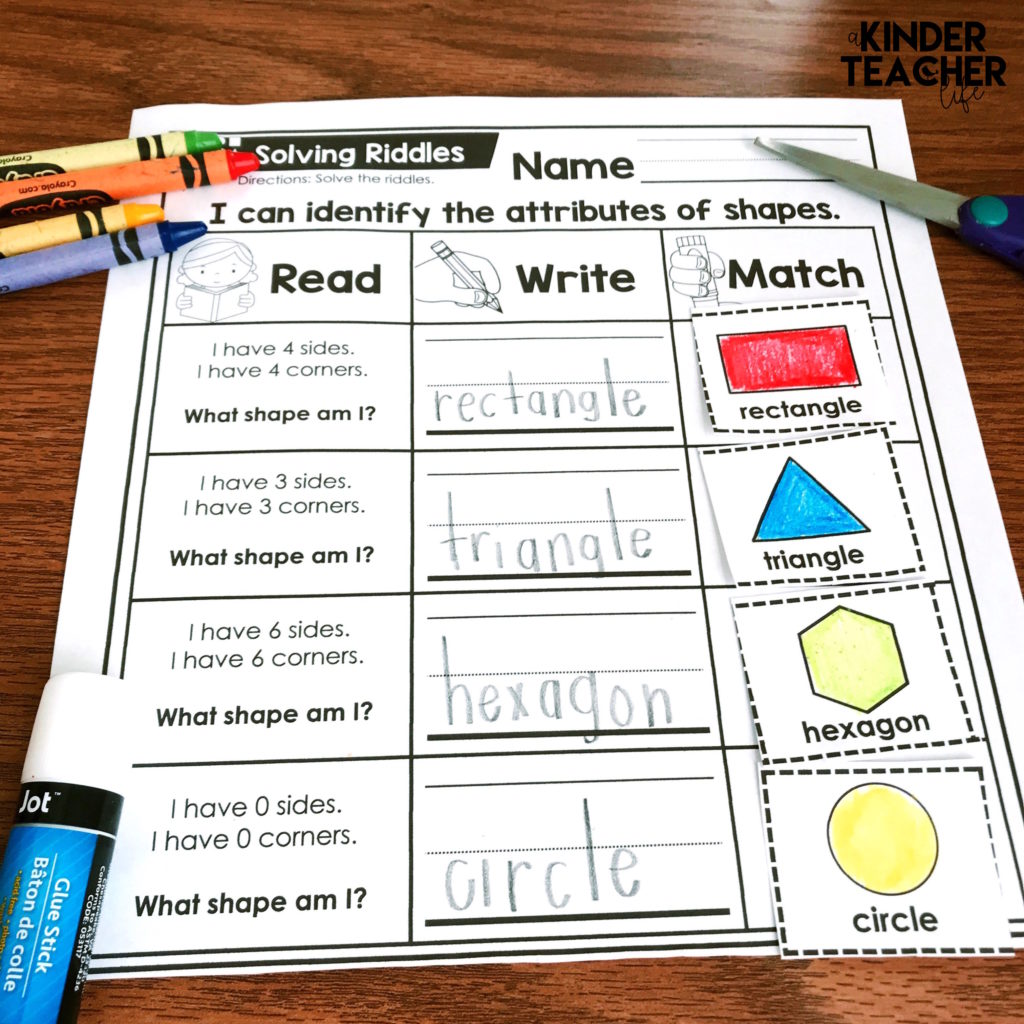 When can I use shape riddles?
You can use shape riddles as:
A math warm-up

I usually cut the answer cards at the bottom of the page and pass them out to 4 students (the students selected change every day) and I read the riddle. The student that has correct picture glues it next to the riddle.

Homework
Assessment – Don't you wish that when you were a kid your math assessments were riddles? I do!
Meaningful substitute work
Review Activity
Have your students write riddles!
After you have studied the attributes of shapes, engage students in writing their own riddles. Model how to write a riddle first and then have them write their own. They can share their riddles with each other! I like to display my riddles on the bulletin board so anyone that walks pass it can stop and try to solve them.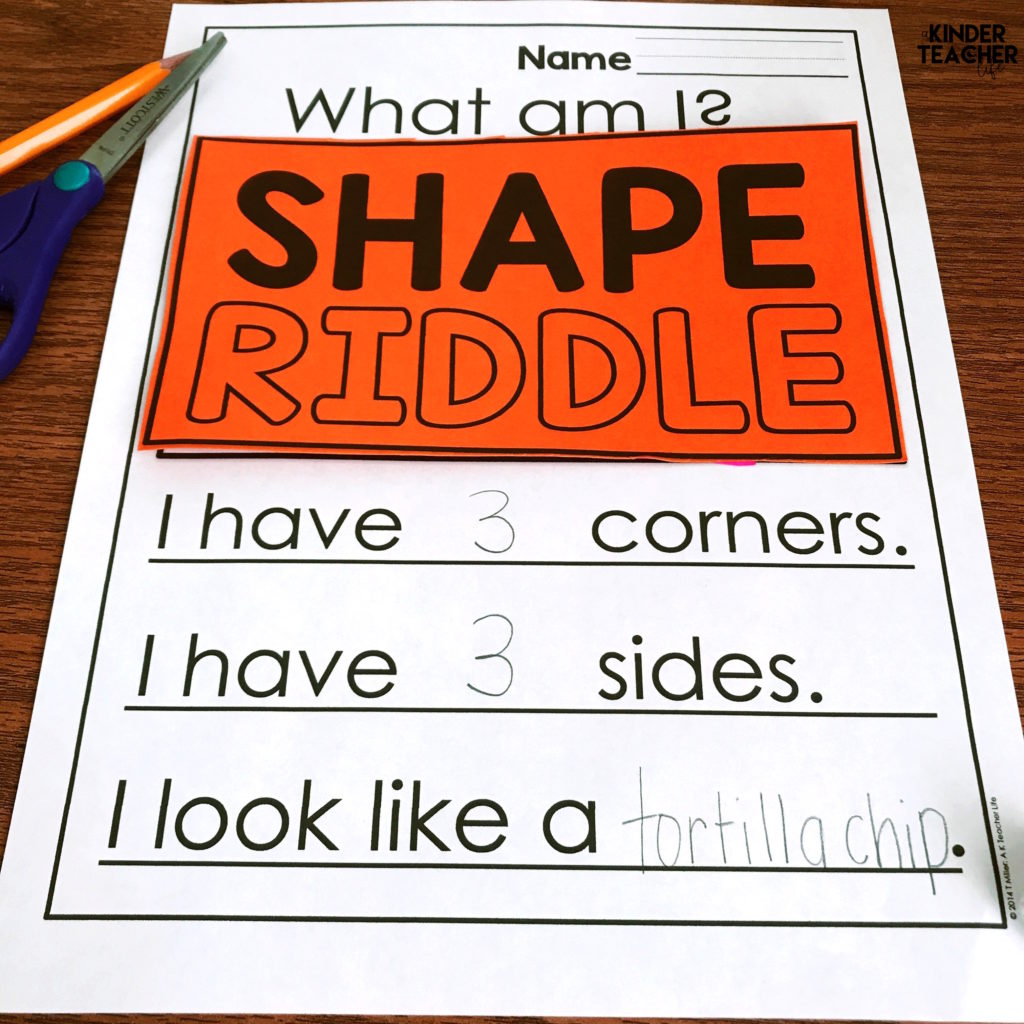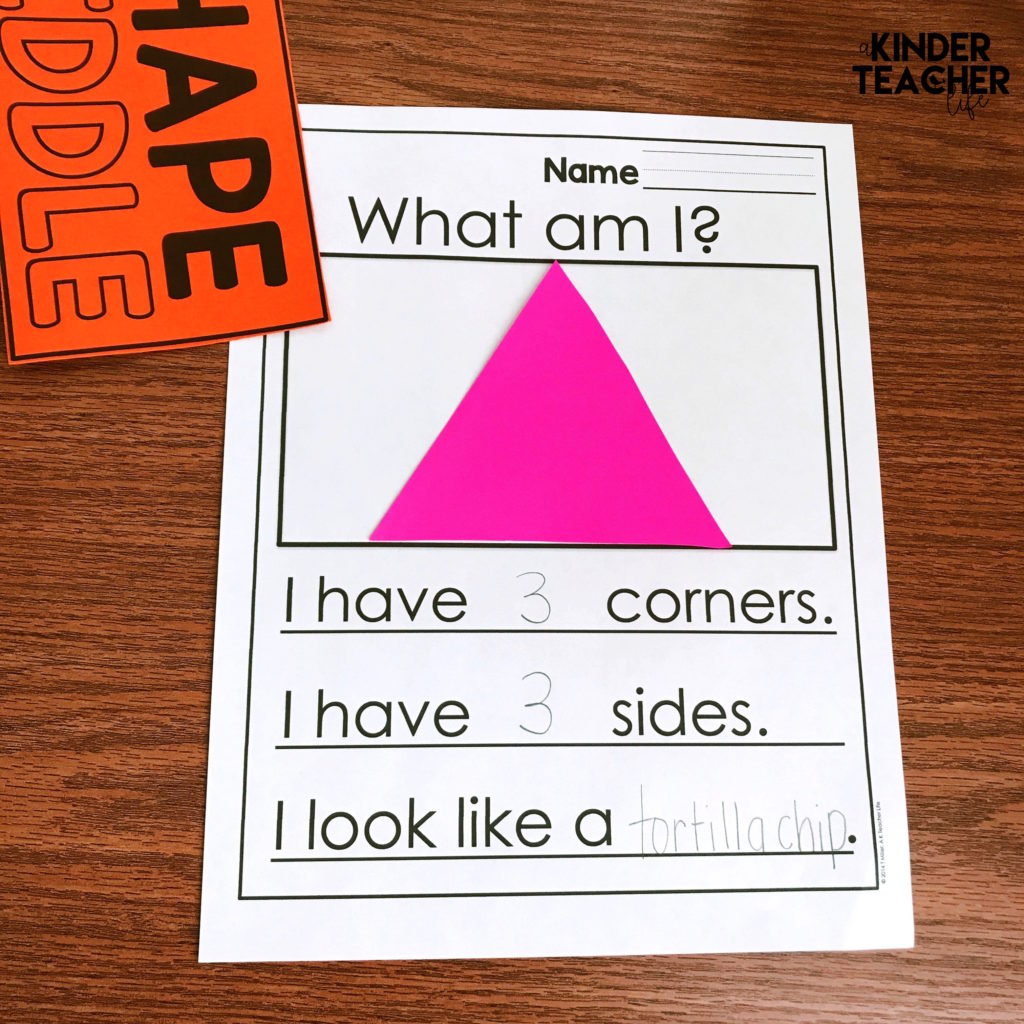 You can purchase my 2D / 3D shape riddles here.

You can download a free page from this packet by clicking the image below.

Do you want more free resources? Sign-up for my newsletter. I'll send you free hands-on learning resources.

Happy Teaching!
Tee:)
Related posts: